This was a personal project or goal that I set for myself this year. Well, it began in 2010 at attempting to take a picture of the three of us once a month for the whole year. I failed in 2010 but then tried again this past year. I was inspired by Tara Whitney, a photographer in CA who was doing this with her family. I am happy to say that I have a picture of the three of us from each month this year! These were taken either by the self timer, holding the camera out in front of us or the easier route of asking someone to take our picture. These are snapshots into our year together as the three of us. Join me in taking twelve pictures again in 2012!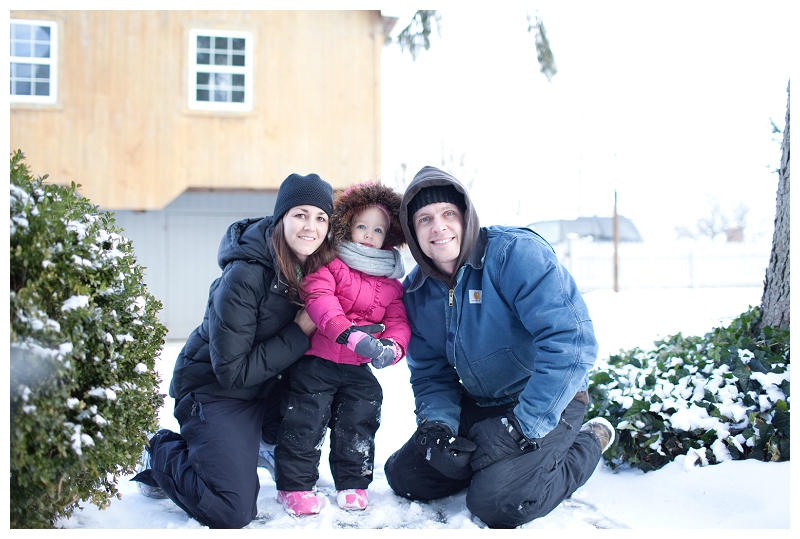 January: There was nothing but snow and we loved! I have decided if it is going to be cold I then want snow!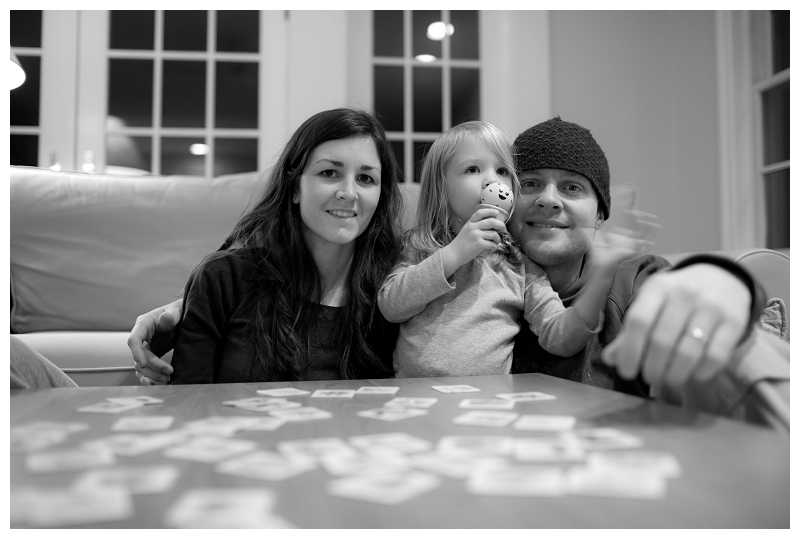 February. . .not the best picture and it captures us playing "match" as Myla calls it.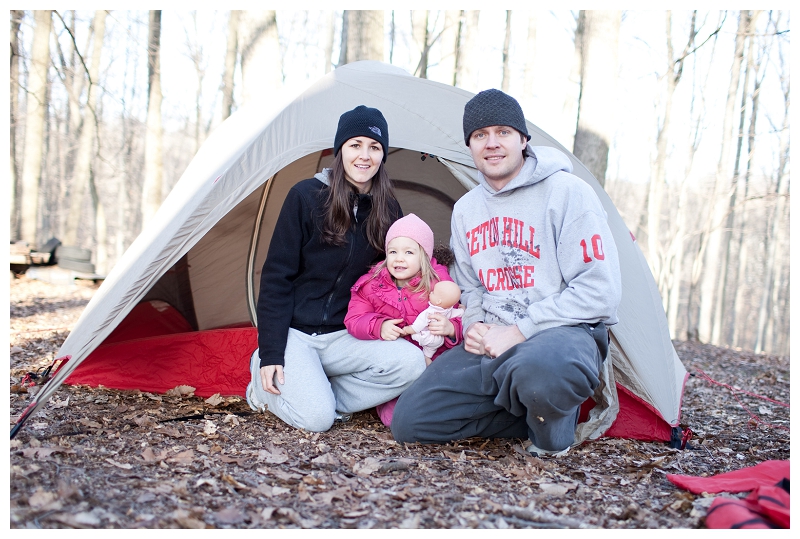 March, we went camping overnight together; eating pizza and s'mores at night around a camp fire.

April: Easter pictures. I always feel too pale this time of year and want summer to arrive soon.

May: We love picking strawberries together at a local farm by us. This picture was taken one evening after eating picking them.

June: This was on Father's day! Myla has the best daddy! and I loved my purple dress that I should have got 5 all in different colors!

July: My birthday month. . .and this was the month that we only had one picture of the three of us!! We were at the 4th of July parade in Lititz.

August: Myla's birthday month-she turn three. Myla loves bear so we grabbed a family picture with each of us are holding our own teddy bear.

September: Trip to CA. . .my favorite night in Napa Valley.

October: Apple picking. Our favorite apple was the Cameo! Crisp and sweet!

November: Getting our perfect Christmas tree. . . love getting it early and the smell of the tree in our house!

December: Lyndon's birthday month and Christmas celebration with many traditions!