It's been a little quite over here lately on the blog as my time has been spent getting back into our new kitchen. Friday night I caught myself heading for the upstairs bathroom with a dirty dish in my hand. I am happy to say that we have running water and a sink again and we are really almost done with the construction!! Now onto prettier things…rings!
One of my goals for 2012 was photographing wedding rings with clarity, closeness, and creatively. Rings are important. They are a classic symbol of love, marriage and commitment. Rings are also an expression of each person. I wanted to capture this detail for each of my client to reflect who they are. Here are some of my thoughts about photographing rings. I want first say that I learned much from Katelyn James and Jasmine Star about ring shots.
First it's practice. Practice, Practice, Practice. I photograph the rings with Canon 100mm L 2.8. I would take my rings and practice. I practiced inside and outside. I would walk around the yard and look for places to set up my rings. I would find objects inside to set my ring on to practice. Close up and a step away. You can practice really with any type of jewelry. Look at your settings; see what worked and what did not work.
Second, find the best light given each situation. I would look at the direction of the light when shooting outside. When I photograph rings inside I would work by a window with the natural light. One tip when shooting indoors is to turn off all other sources of light. When it is possible, work with only one light source. This helps with white balance of each image.
Thirdly, I turn the camera's beep on. This has helped me know that the ring is locked in focused. You can find this under the menu of your camera.
And lastly I wanted to capture the rings in a setting that reflected their engagement session and wedding day. I begin to think about each bride's details, colors, things that they love. My goal was then to incorporate their rings and other pieces of jewelry into each photograph to tell a consistent and cohesive story of them. These shots now have become one of my favorite detail shots to photograph!
Please share any tips you have for shooting rings and details! I love details…I hope this helps someone love to shoot details and rings too!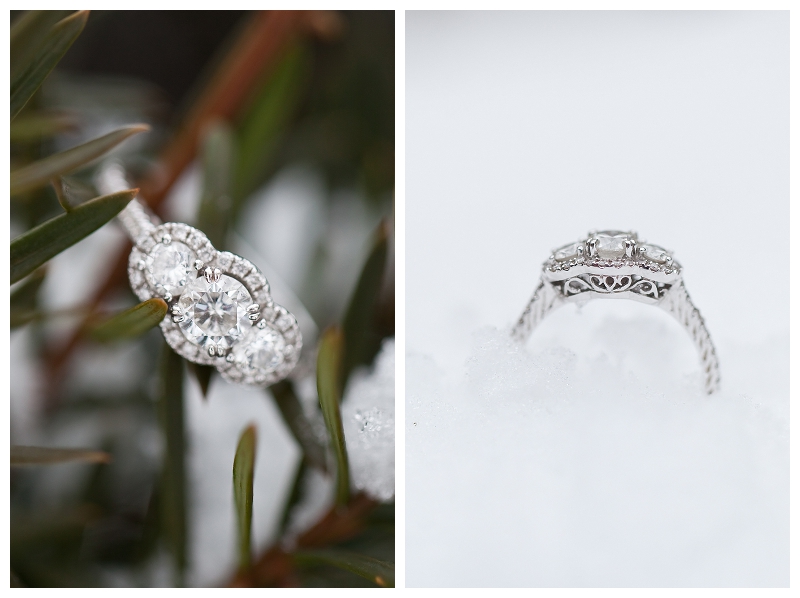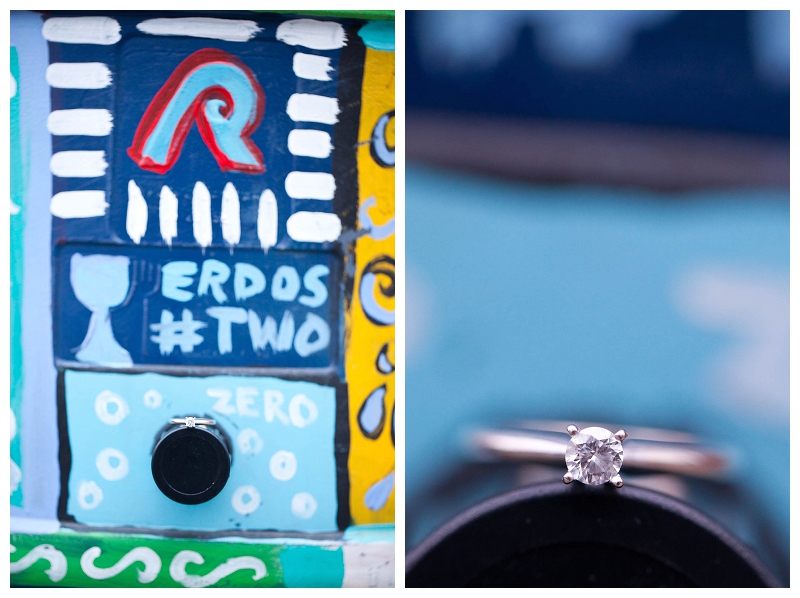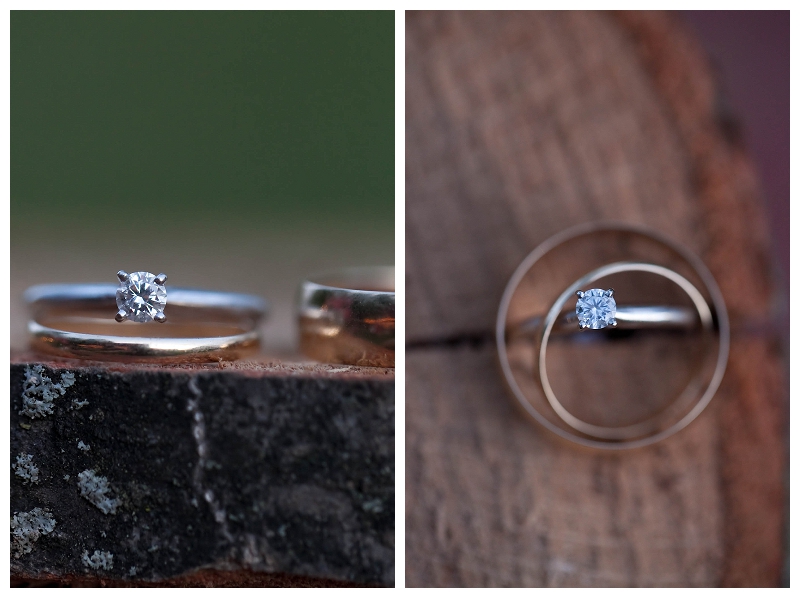 Below is my first ring shot using flash and I loved how they turned out!