From the very first email that I received there were two things that stood out about Meaghan. One, she was so excited about getting married to Pete and planning their wedding! She shared about the details of her venues, her love of the city and the colors she was incorporating into her wedding day! Meaghan also expressed her love for photography! Being in this profession I appreciate when a bride loves and enjoys photography.  This love for photography naturally transcends their enjoyment of taking pictures.
It was only Meaghan and Pete's fourth date when Meaghan asked a loaded question. Her job wanted her to relocate out of Baltimore. Meaghan wanted Pete's thoughts if she should move; basically she needed to know if Pete was serious about their new relationship. The relocation would be to another state; it would make their relationship long distance. As Meaghan discussed her options she kept coming back to the point that her family was all in the area, so why move away from them? Then deep down she confessed that it was Pete who she did not want to move away from. Let's just say it was a defining moment in their relationship to which both of them are thankful that Meaghan chose to stay in Baltimore.
Choosing a place for their engagement session was an easy decision for them. Fells Point. Meaghan grew up in the city, hon and has a love for it!  Pete proposed to Meaghan on 34rd Street late last year. If you are at all familiar with 34th street during the holiday season it is know for all the homes on this city blocked are decorated with lights, thousands of lights. It was then only appropriate to first start at Bertha's Mussels, as it is a place for Meaghan and Pete that holds many memories together. From there we walk the cobblestone streets around Fells Point to capture their love! Enjoy!!!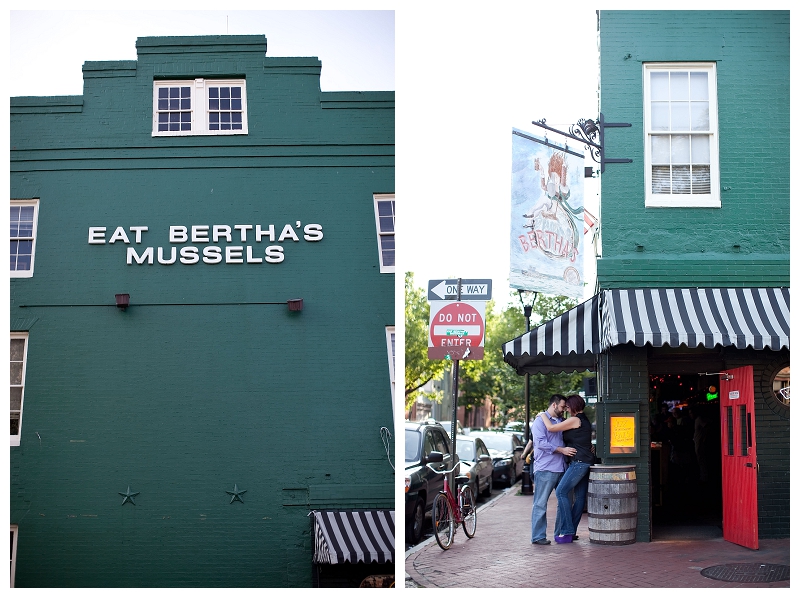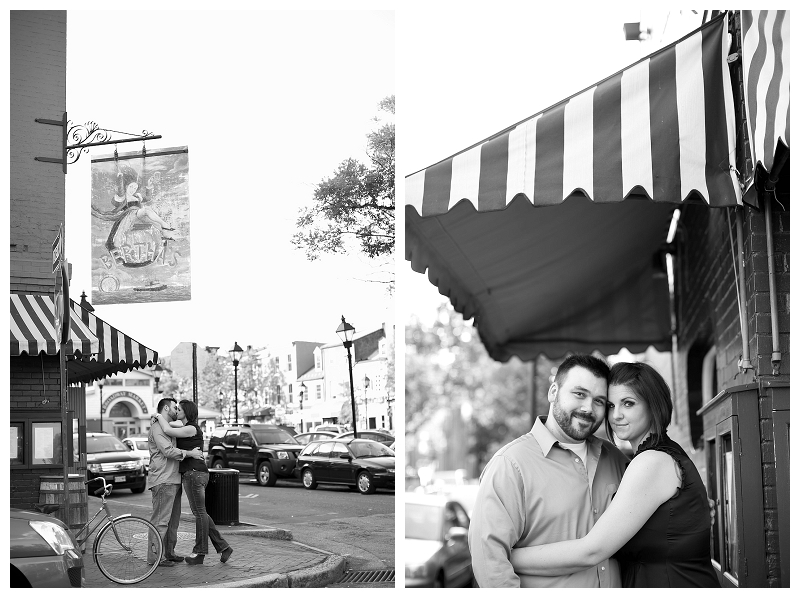 Love these city photographs in black and white!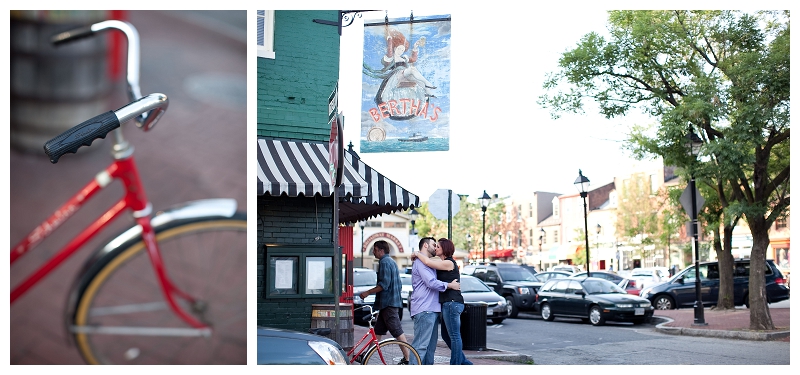 Seriously Meaghan!!!




Yes, Meaghan walked in these shoes with no problems! If you are wondering they are Steve Madden.

LOVE this one above!



Sweet kisses!!!


Meaghan you have a beautiful smile!



Meaghan first described Pete to me as the kindest man she knows.
I would agree that Pete looks at Meaghan of eyes filled with kindness and love for her!





Meaghan your smile shows your love for Pete!




Meaghan's favorite color: purple!

Stunning!!!

Then we walked over to Robert McClintock gallery! Meaghan loves his bright and colorful art!

I asked Pete how did he know he wanted to marry Meaghan…
He replied,  "Without sounding cliche; he could not imagine living life with out her!"

A FAVORITE for sure!!!




love love love your smile!!




Love this too!!



As the sun was setting we still wanted to grab a few photos by the water!