I once heard, when you start a new job it takes approximately six months to feel like you have adjusted and everything is not so new. I was given this same advice when I had Myla and was learning the new role as a mama. Looking back the first six months seemed to go by so slow and yet we are now years past the first six months. I was learning how to care for a newborn, feedings in the middle of the night, up every two hours, changing diapers, learning who she is as a person, how everything takes more time, learning her new schedules, replacing clothes that were outgrown in a months time, learning life as a family of three, and learning how to get a hot dinner on the table.
As I reached the six month mark I did feel more confident in knowing Myla and her needs, adjusting my daily expectations, as well as how to get dinner on the table and eat with minimum interruptions. It was at this time, Lyndon began to suggest that I learn photography. The thought of learning something new with a small little one seemed overwhelming and maybe even impossible for me.
Lyndon was in the process of building a website. The main part for his website was missing: pictures. His web designer, Deb made it clear that point and shoot pictures would not be allowed on his website. I researched some photographers for Lyndon and received several quotes. After receiving the quotes, Lyndon came back to the idea that I could learn photography and take pictures of his cabinetry. I had been at this time working for Lyndon for the last year and half and loving it! I kept the books and even sanded some doors when needed. It was a dream to work with my husband.
I wish I could say that my heart was so full of excitement about his desire for me to learn photography. My first answer was no thank you. I know, my husband wanted to buy me a camera and my response was no thank you! There were several things going on in my heart. I admit I loved photos and taking pictures. And yet, I knew owning a camera did not make me a photographer. I admit I knew if I was going to learn something that it would require much work and time; something I did not think I had. I admit I do not like to try new things in which I may fail. The fear of failing can paralyze me from trying something that I might love. This is one reason why God so kindly gave Lyndon to be my husband. He knows me and knew if I had a camera I would throw all of myself into learning it and learning as much as I could. I admit I can not do things half way. It is all or none.
After wrestling in my heart, I concluded that if Lyndon wanted me to learn then I would. This would be another reason to be able to work along side of him. I loved seeing his dreams unfold! Three years ago at the end of February he brought me my first camera and lens and lightening. Lyndon did all the research and took me to the store to make the final purchase. He handed me the camera. Little did I know that my dreams were about to unfold too.
I have been wanting to share my journey in photography and how it has unfolded by God's grace and plans. There is more of the story to share!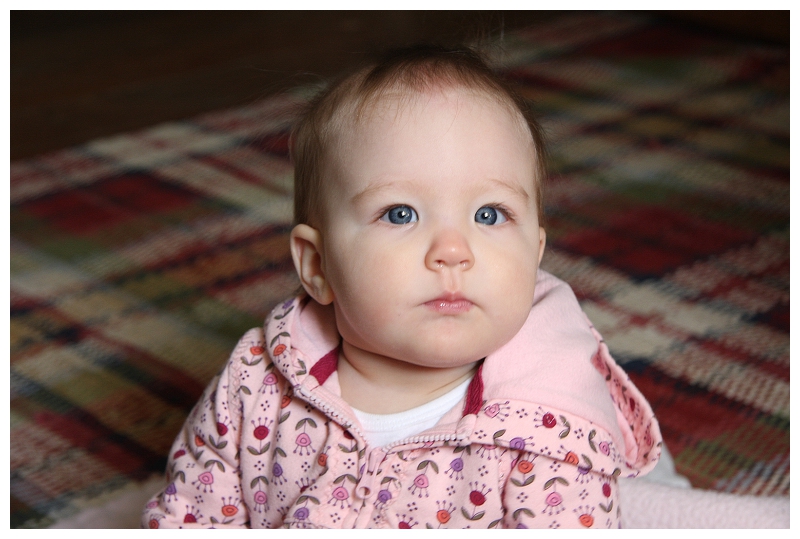 Here are some of my first pictures I took of Myla. (three years ago to this day)
I started shooting in "P".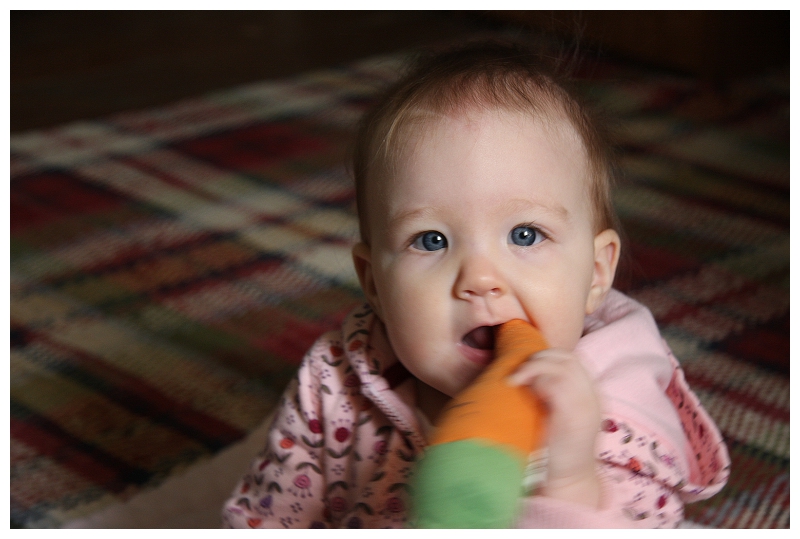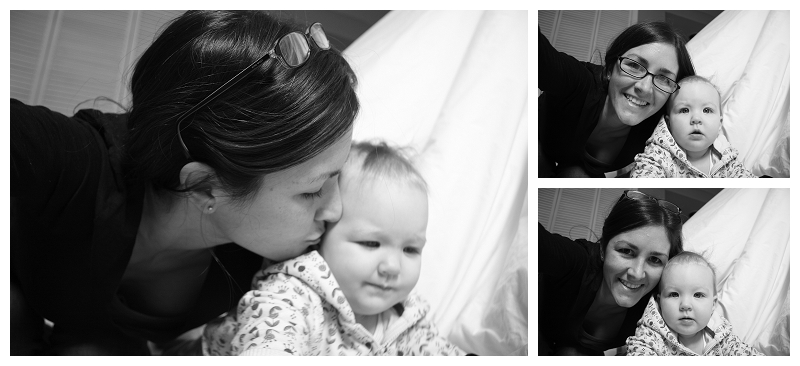 My first camera was Canon 40D with the kit lens 17-55mm F/4.0-5.6.