The beginning of the year we (Lyndon and I) set new goals to handle the post processing that comes with each shoot and other business task. I work from home. We discussed how my first priority is being Myla's mommy. I am so thankful to be at home and he her mom. I cherish the everyday moments we have together. As I have mentioned most of my days start with a "to do" list… today its call about oil furnace plan, call car mechanic about the new tire that is flat, pick up prints, take trash out, set up for care group, pick outfits for fall family shoot…to name a few for today. And get dinner ready.
Here is my struggle. My desire is to be with Myla when she is awake. Not necessarily playing with her at all time, but off the computer and out of the office. After shooting last year, we knew that I needed help. I realized that I could not think that only two hours in the afternoon (during nap time) would be sufficient time to respond to emails, blog, and edit and everything else that comes with owning your own business. I could not get it all done in a day. Needing to work in the office for a few hours then began a habit of working in the evening. I am thankful that I enjoy what I do. I like working and realize the amount of time and energy it takes to run a business (that could be a separate blog post). So back to the point of recognizing that I need help. I lined up help on days I would be editing and would need to be in the office. The goal was to give myself 4-6 hours of uninterrupted time to work. This plan seemed to come with relief. However, when shoots got canceled I was not always able to reschedule help. This is where my struggle of guilt comes in.
Besides having my home to do list, I also have my business to do list running in the back of my mind. If I think I can squeeze in ten minutes here and there while Myla is playing head to the office to cross off a simple task. There are some days this summer that ten minutes was not enough and I need a good hour or two in the morning. This usually came the weeks before leaving on vacation. There is a wrestling in my heart. I feel guilty that Myla will play by herself, read a book in the office, help herself to a snack in the refrigerator,  stand and watch me edit photos, or watch Little Bear while I squeeze in work. And sometimes Little Bear plays for the whole hour.
I have talked to other mom's who work from home and hear of their same struggle. We would have repeated conversations in our house about the hours I work and identifying business priorities. For myself I have had to evaluate how I spend my time and what does my family need first. One thing this summer I learned was getting out of the house removed the ability to squeeze time in the office. We loved going to the orchard to pick fresh fruit and this became one of avenues to spend time together. The other main way to get out of the house was joining a pool. Yes, I still checked and responded to emails, however we were out of the house together.
The fall brought change too. Myla started Pre-K two mornings a week. This time is proving to be beneficial to both of us and our family. Myla is learning and growing and I am working.  To know that I will have time to work for three hours uninterrupted has brought relief to me. I feel better and less guilty and having set hours to work without distractions has taken my feelings of needing to squeeze ten minutes here and there away. Not completely, but a good majority of it. I am now able to plan what needs to be done each week with the appreciate time allotted. My evenings are becoming open again.
I know each family is different and has different needs. I share my struggle to let you know that I do not have it all together. I want to grow from my struggle. I needed to evaluate what was best for our family and you too will know what is best for your family. It is worth the time to make changes that will benefit you and your family. And to show you what the playroom looks like on most days!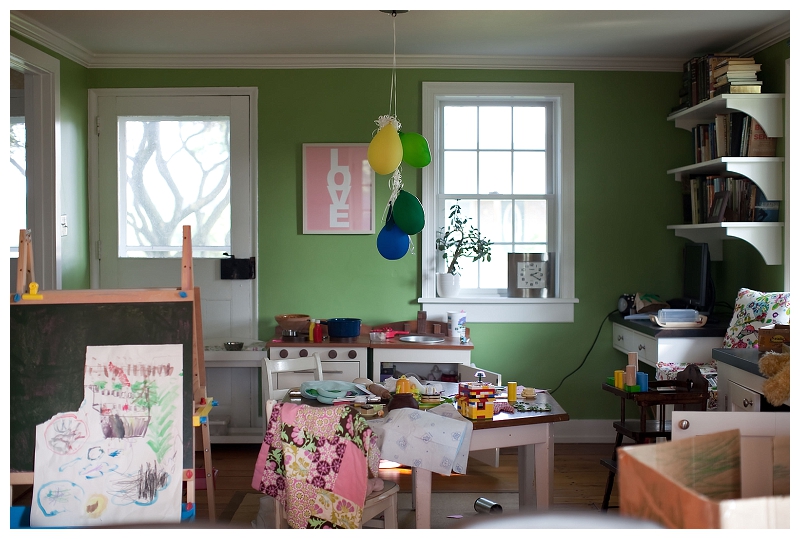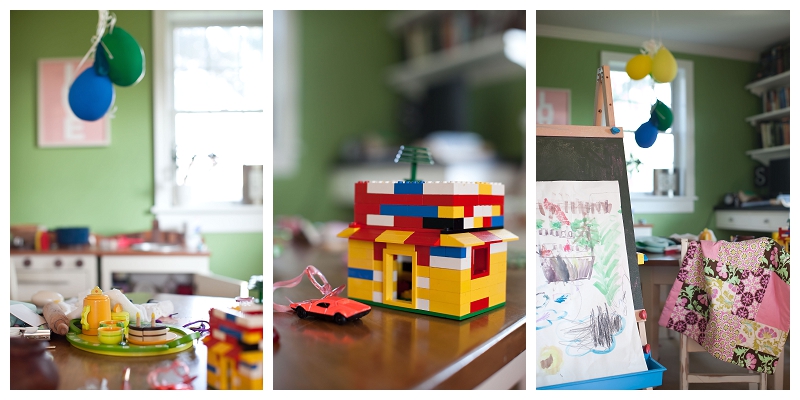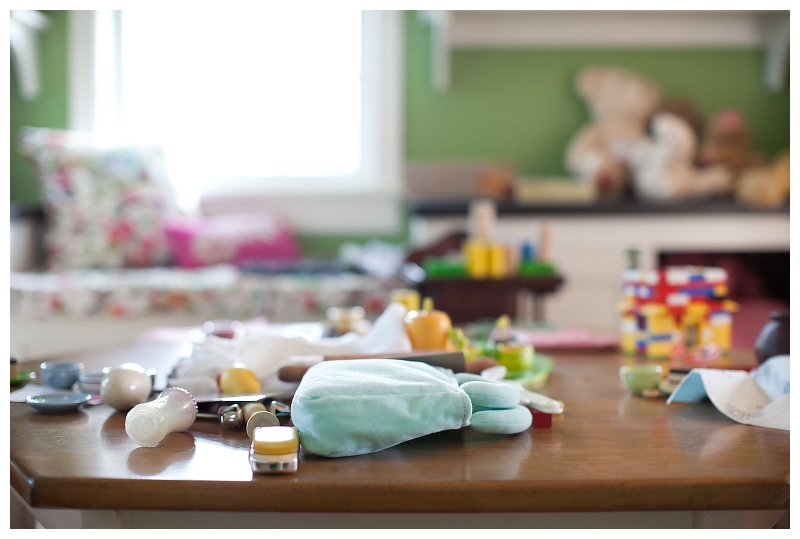 with these pictures I feel like you could play I spy with the amount of toys out….