I love when a couple decides to invest in an actual wedding album. No really… I LOVE it! Sadly, so many times wedding images end up never getting printed but are instead left on the disc in a drawer collecting dust. Where, lets be honest, they rarely get pulled out or looked through.  By anyone.  I truly believe that your wedding day is one of the most important days of your life.  Having an album with printed pictures is a simple and meaningful way to commemorate the start of your married life together, and it also creates a really accessible way to relive all the special moments of your wedding day.  I am always amazed at how many people will take a minute to look through our own wedding album at our house.  It is a simple reminder of all that went into that day and all of the love and joy that marked for us the beginning of our new life together.
I happily use Leather Craftsmen albums for all my client's albums. Earlier this summer, Nikolina and Shane were married at the Stone Mill Inn.  Below are some pages from Nikolina and Shane's wedding album (it is a 10×10).  I also work with Pictage to create a professional layout for each album.  I love the simple, clean and classic design of their layouts.  Nikolina and Shane, like each client, chose which pictures go into the album.  I love that they can open it and look at their wedding day over and over again. Anytime they want too.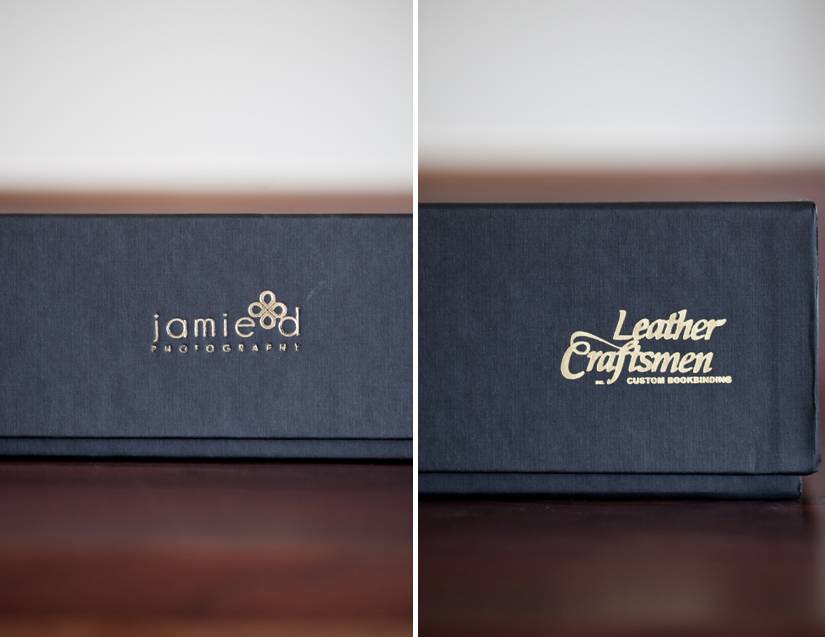 and I love how my logo comes on the box. . .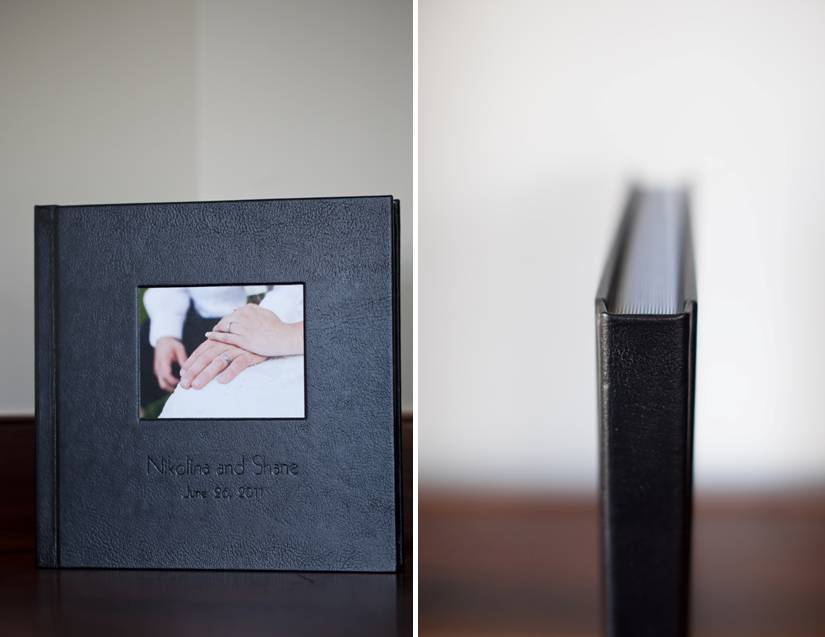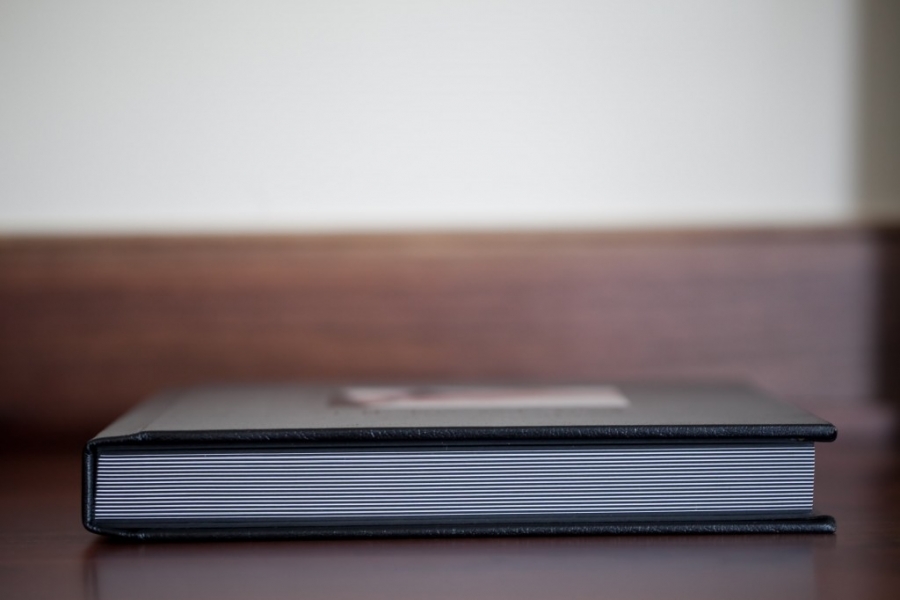 the pages are flush mount and i love how they lay completely flat.