I decided that I was only going to lug my Contax to the Lititz 4th of July parade.
It would be a way would make me practice shooting manually, as well as meet my goal of shooting film for myself.
I am so thankful that I did because the more I shoot film the more I love it!
I love the color, the no editing, and how it makes me slow down and shoot less.
Thanks Aunt Mary for snapping our 7 of 12 for us.  The Lititz parade is a tradition in our family as we sit on the curb
watch the fire trucks drive by, veterans march, and children scurry to gather up the candy thrown.
It was fun to have family and friends join us this year with their children.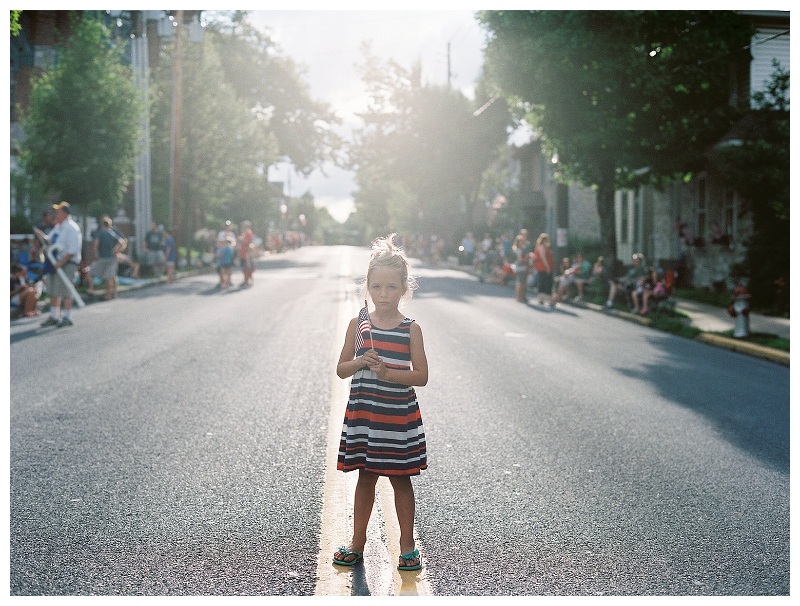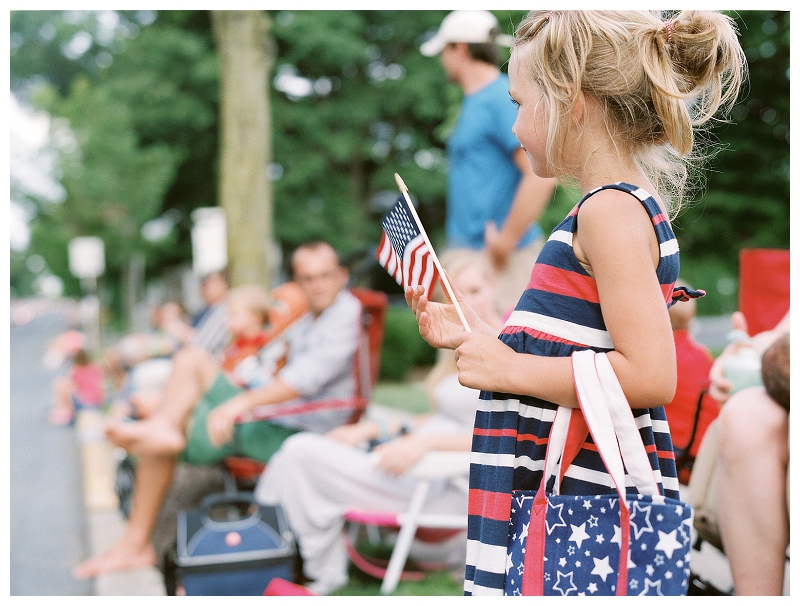 A candy necklace to wear and eat! I remember having these as a little girl.




On the actual 4th of July we go blueberry picking… Myla wanted to wear her dress again.

We headed up to Weaver's to pick and discovered Blue Rays, big, sweet, and delicious kind of blueberries!