In January the planning and discussions for planning my sister's wedding began. It started with first deciding the location and moving down the list of exploring vendor options. My sister and I had many conversations about her photographer and the idea of me possibly photographing their wedding. Just because I am family I did not want her to chose me with out looking into other photographers. I sent her a list of ones that I love their work and would photograph  my wedding if I did it all over again. However Laura came back and asked me to be her photographer, as well as her matron of honor. I could not be more honored and yet I knew that I needed a plan to be able to work, set the camera down to be present, and to enjoy the day.
Here are some of my thoughts that helped me stand by her side and document their wedding day!
First learn from others. I had read how Jasmine Star photographed her sister's wedding. Also last year I was the third shooter for Char of Char's Photography for her sister's wedding. I saw first hand how Char handled both roles. She was amazing both standing by her sister's side and behind the camera. Char gave us clear roles and responsibilities for the day that was so helpful.
In order for me to fully commit to shooting their wedding I needed to find a second shooter that my sister was comfortable with style and being in front of the camera. Also the second shooter would need to be someone who will take charge and be confident when I would be in the photograph myself or could not cover a part of the time, like the ceremony. Though I did ask my sister if I could pick up my camera once I was down the aisle to photograph her and my dad. Yep I asked. I did not need to worry as Daylene of Daylene Wilson Photographic was the person for the job. Daylene's present, understanding of her role and knowledge of the timeline were all things that allowed for me to be present and not feel like I needed to be everywhere.
As I was in Maryland before the wedding I planned on taking time on Thursday to photograph my sister's details: her wedding dress, shoes, and jewelry. I love photographing details and knew that I wanted to use the barn as the backdrop and that it would take a little longer. My sister and I had this pocket of time to spend together, talking. This would give me more down time in the morning that I could be present and not miss out on shooting her beautiful details. Plus my sister had dreams of not being able to find her dress. I was not going to be responsible for it missing.
I also photographed the invitations another day before the wedding. My mother spent hours hand writing all the beautiful calligraphy and I wanted to make sure it was photographed to its fullest! I know that at most wedding I do not have this ability; however my goal was to make time and this served as a way for more time in the timeline.
Another way that allowed me to be present was creating a timeline that allowed for downtown as well as time for Daylene and I to photograph the day. The day started with making time for a family brunch together and a first look was included too! I will share a general timeline in another post.
I also knew that I could not be responsible to do my hair. Jamie Halcott from Baltimore Bridal Hair and Make-up was amazing!! I have been in numerous wedding and I usually do not like my hair. Not this time, I LOVED my hair and she had it completed with a half hour and it lasted all day. Jamie was an artist and extremely talented. I would recommend her to anyone!!!
Another part of the plan was that I had to be released from all mother duties that day. Myla was a flower girl and Lyndon as groomsman and so everyone in our family needed to be dressed and ready. Thankfully there were many hands to help do Myla's hair and get her dressed and ready. For the most part she was on her own and did great playing with the other children who were there! She was one exhausted flower girl as we tucked her into bed that night.
Some of my last thought to share includes a promise I made to my sister to squeeze her hand throughout the day. The day goes bye so fast I wanted to take small moments and freeze them with her. Moments like her stepping into her dress and pausing in front of the mirror as tears well up in our eyes.  I also had to acknowledge that I love being behind a camera and being able to photograph her wedding would bring me much joy! I am so thankful that I had the privilege and honor to photograph Laura and Drew. More from their wedding will be coming soon! I promise, this week!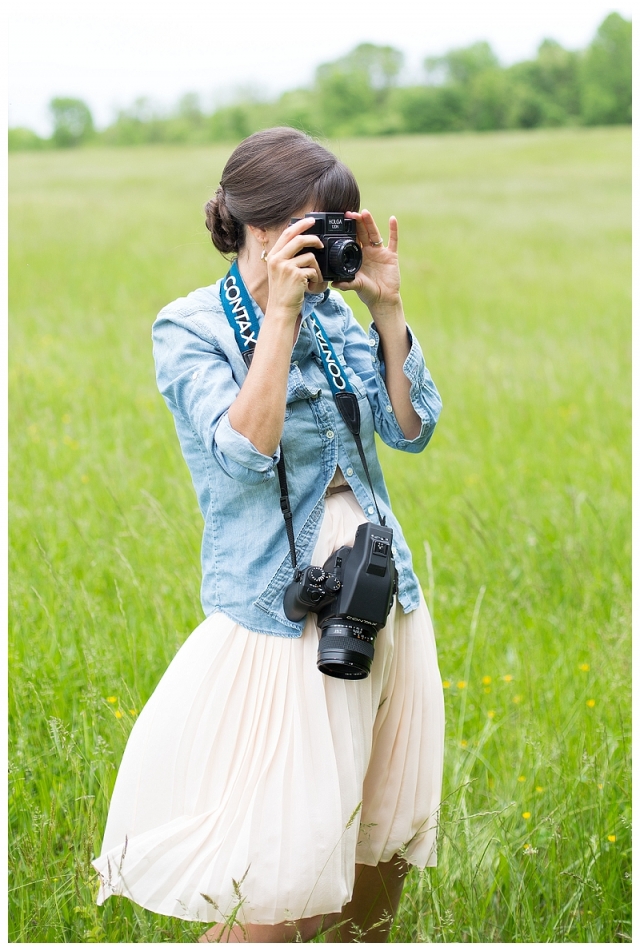 Hair done and dress on is how I started shooting the day.
I shot both digitally and film for my sister's wedding, which was a first for me too!
If you could see my feet I had my Tom's on until it was time for me to me in the pictures!
Thank you Daylene for capturing this picture of me working above and the rest of these throughout the day!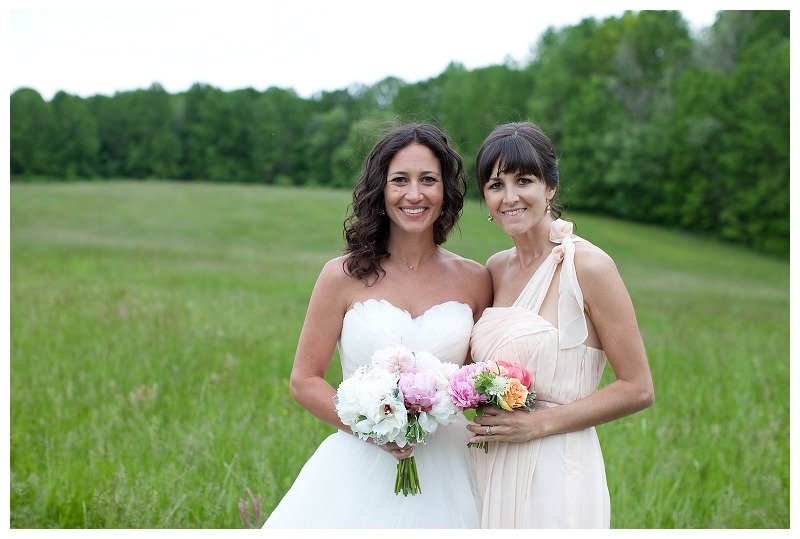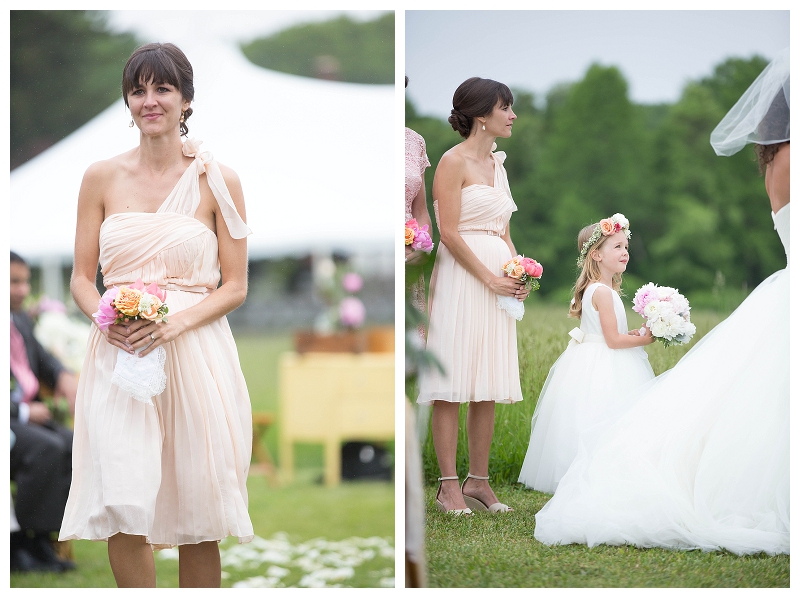 As I walked the tears flooded. There was no hiding behind a camera.

And more tears… and there were some mothering moments, like put down the wreath.