This was the advice I was given when I got engaged, or while I was dating Lyndon. O, I can not remember. Anyway, the advice was to work on one project together before you get married. It could be painting, reupholstering or refinishing furniture, tearing off wall paper; it could be any project that made you work together. I did not fully realize the wisdom in this advice at the time.
Lyndon and I worked together laying down a new floor in the mudroom closet in the home he grew up in. As I am remembering this, we were dating. I had very little hands on experience with remodeling, refinishing, or construction projects. Thankfully Lyndon grew up with remodeling projects, and working with his hands. I listened to Lyndon and how the new floor would be laid and the steps we would need to take to complete our project. I handed him a tool when asked and mostly kept him company by chatting. As the new floor was completed I mentally checked off the task of completing one project together before getting married. Little did I know that this was just the beginning. I am so thankful for this project as it was laid the foundation of our relationship of working together on projects; projects that I had never dreamt of building, remodeling, and completing.
The blog has been light this week as we are currently in the middle of (should I say) the last project of our old farm house! A full kitchen remodel! I do love being married to an amazing cabinet maker! We are on day seventeen. The kitchen is the last room of this home that has not been painted or remodeled nor were we planning on remodeling it. We have lived here seven years and I have loved every project we have done together. Honestly, I love it. Working together makes you communicate, share expectations, compromise, learn new skills, and spend hours together which is the best part! Sure there are disagreements about how the fireplace mantel should look, what is worth your saved penny, and that it takes me at least two times when choosing paint to get the color I like. All of it makes you grow as a couple. And I would say in the end that is what I want. So what project will you tackle before you get married? Or what project are you tackling now that you are married? Whatever it is enjoy the time you have with one another! Here are a few pictures from the remodel. ENJOY!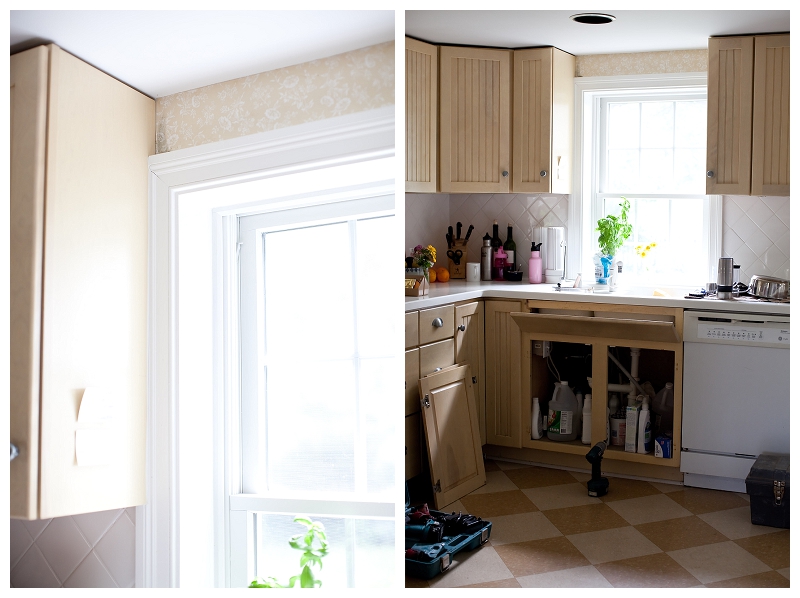 This project started because we spotted mold above the window.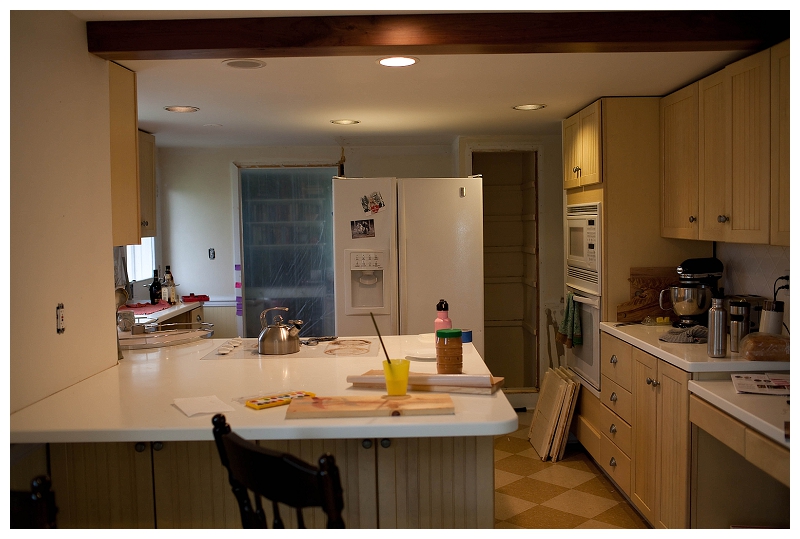 I can never get a picture before something is torn into!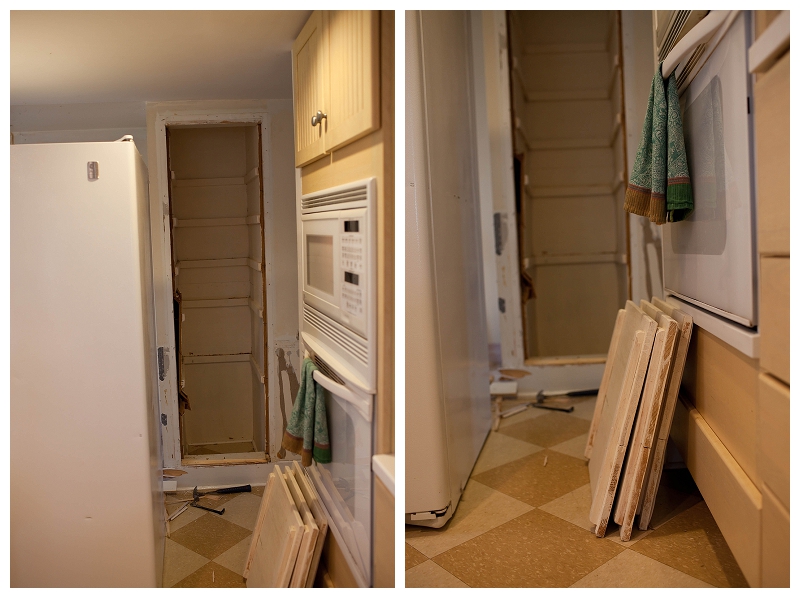 Tearing out the refrig cabinet and old pantry


Empty all cabinets and set up a "kitchen" in the dining room, only including the toaster.

Day one of the mold remediation. Tear out cabinets and get containment set up.
Berks Fire Water was the company that served us again (the first time is a whole other story of a mishap and chicken stock)!


Remediation was a four step process…I also learn the bleach does not kill mold, it only discolors it.

Tearing up the floors


and tearing off the paneling

helping unload reclaim pine flooring!


After living in an old house I so appreciate sturdy and level floors!




Laying the new flooring

One day and it was in!!


This was my first job on the project…sanding the floors and finishing them.


Dry wall finished


Cabinets are made…Lyndon set them (as the ceiling are so uneven and slanted) and then removed them to be finished.

Hopefully next week finished cabinets will be installed and I can not wait!