Anna was finishing up her undergraduate at Seton Hill University. Morgan was starting his MBA at Seton Hill University. Anna worked in the Admission office. Morgan began working as a Graduate Assistant in the Admission office. This was the beginning of their paths crossings. Part of their job in the Admission office was to give tours of the campus, and there was a guided tour set up for training new admission workers. Anna and Morgan both happened to showed up. Morgan admits without hesitation that Anna stood out to him and that he immediately noticed her in the crowd.  Anna was unaware of Morgan as she was dating someone else at the time.
Morgan and Anna continued to work in the Admission office. Morgan took all his questions to Anna for answers and, well, lets be honest, to get her attention too! At this point in the story Anna claims that she was clueless that Morgan was interested in her. Clueless, although she retells the story with a sly smile on her face. They both remember working one event together for the admission office. This time Morgan was running the event and knew the ropes. Before the event, this time Anna had a question for Morgan.  Anna asked, "Do I look OK in this?" She wanted to make sure her outfit was appropriate for the event and wanted Morgan's approval, all the while claiming she was clueless of his interest. It was not long after this event that they stayed up talking through the night on several occasions. Anna was now fully aware of Morgan's interest in her.  Anna's eyes were now on Morgan.
This fall over Anna's birthday weekend Morgan proposed to Anna on the beach. On one knee. After watching the two of them interact all afternoon together this didn't surprise me at all. Morgan is a gentleman. His eyes were on Anna the entire time, looking after her first and staying by her side to make sure she did not slip in the snow! Anna was all smiles during their engagement shoot. Happiness filled her smile as she is by Morgan's side walking through life together. Anna and Morgan, thank you so much for traveling all the way from Pittsburgh for your engagement shoot in the snow at Nissley Vineyard!!! I loved my time with you two and thank you for braving the cold and snow!! Enjoy!!!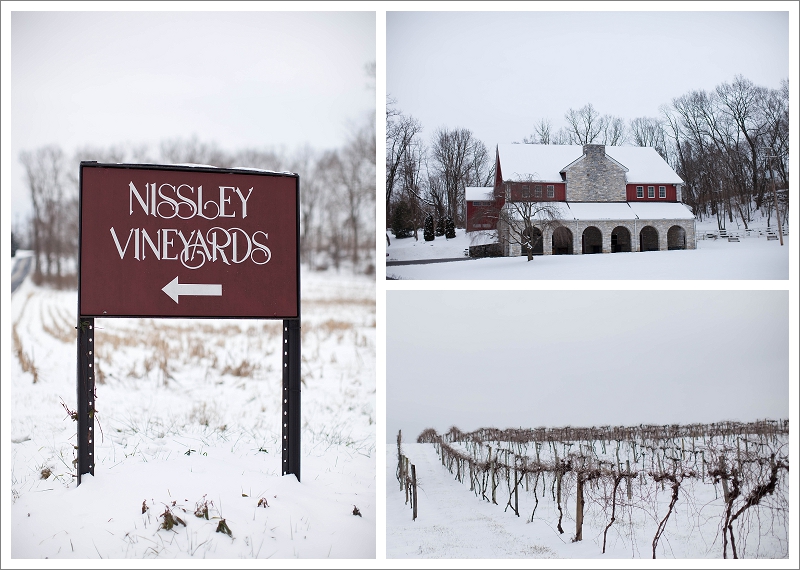 Nissley's vineyard was open on last Sunday even with the snow!!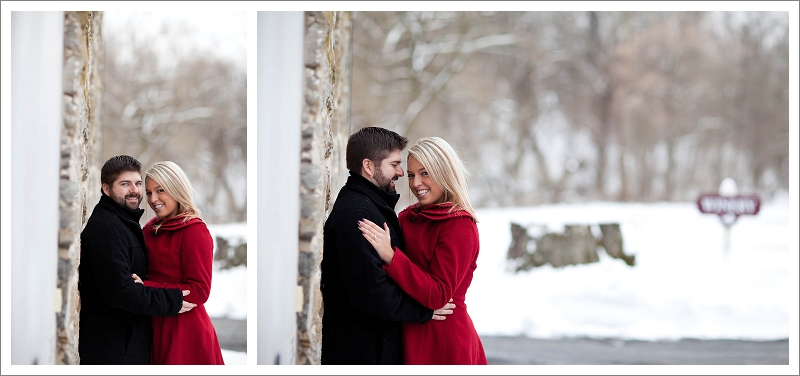 So with these as the first few frames, I knew it was going to be an amazing shoot with Anna and Morgan!



Love it!!

I love the old buildings on Nissley's property and loved the snow too!



Above is a favorite for sure!!


I love these three shots. . .I love the way Anna and Morgan laugh together!!





Anna you are beautiful!

Love the snowy blurry background shooting at 1.2 gives.




In the summer time the lawn is filled with people who gather for the summer concerts!




On Sunday we had the grounds to ourselves to wander around. . .this might be my favorite spot of the day!

Seriously Anna!

The one above and below are another two of favorites!! I loved how Morgan looked at Anna with his eyes!


Love Anna's pop of red in the snow!! Red was a perfect choice of color!!



I loved the contrast of Anna's brown eyes with Morgan's blue eyes!!


We finally made it up into the vineyard for some more pictures!!




Morgan you choose an amazing ring for an amazing girl!!!

Anna confessed that she does not buy shirts with long sleeves!! She was so tough to take off her coat! It was freezing out!


Love the quietness of this picture. . .





If you look close enough I stomped their initials in the snow. . . A + M!!



Thank you Anna and Morgan for being out in the snow for the whole time for your engagement shoot!!