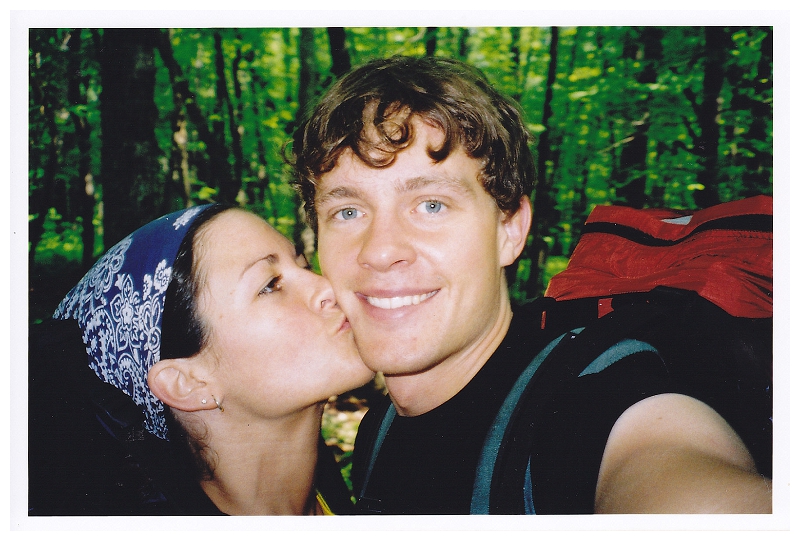 Lyndon asked me to marry him nine years ago and since then the sky has ever been a deeper shade of blue.
(one of the few pictures I have when we were engaged)
" When I'm with you"  by JJ Heller has been playing on repeat over here. You can listen to it here.