It was a weekend in February filled with wedding planning, meeting with vendors, and of course celebrating my sister at her bridal shower. Laura flew home for this long weekend and it was such a joy to be able to be a part of her wedding planning and hosting her bridal brunch along side two other bridesmaids that are here on the east coast. Being her sister I did not want to miss out on the wedding planning and talks of colors and details due to distance. This weekend together allowed us girls to be with her and a part of all the wedding plans. The shower was full of tasty food, pieces of wisdom shared, a beautiful bride to be, and years of friendships. I was completely overwhelmed to look around the room at all the women who attended and to know the influence and friendship that they have been to Laura and our family over the years. Some as long as thirty years. Talk about loyal and faithful friends. It was amazing and filled my heart with gratitude and love. I must also thank Laura S. for opening your lovely home, setting up, and baking, and for Mary for setting up, baking tasty quiches and our favorite chocolate cake. I will also say it was a joy to watch my sister get excited about kitchen gadgets. Thank you for all who came and celebrated Laura! ENJOY!!!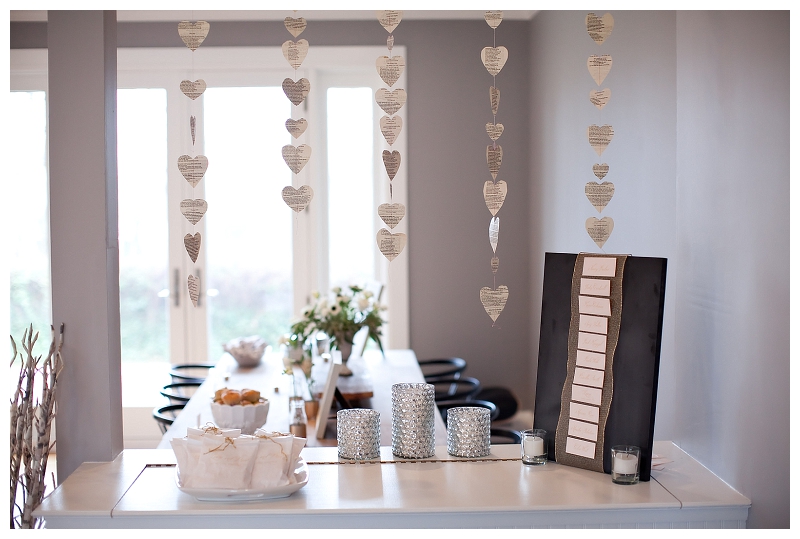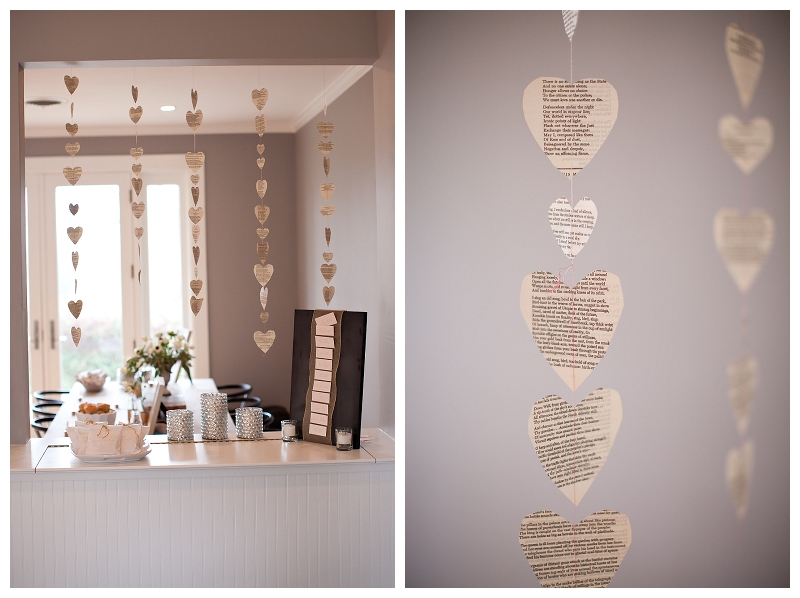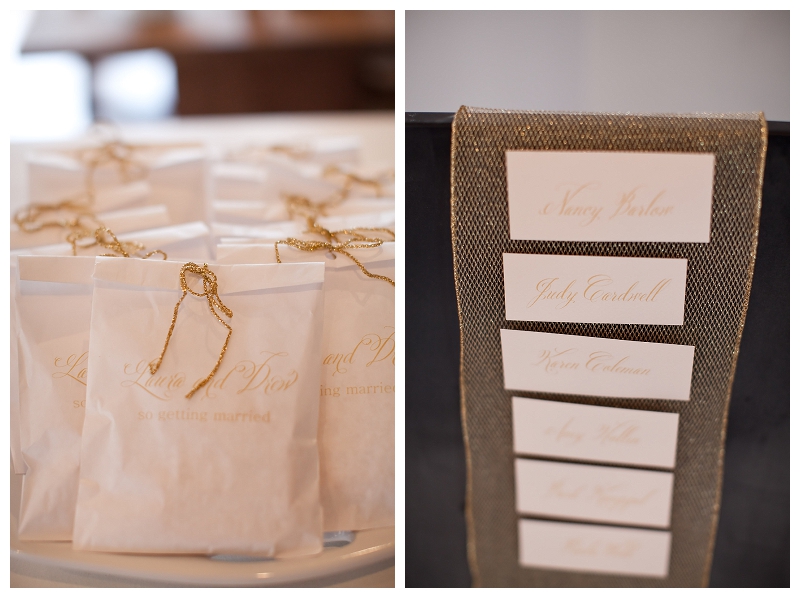 Favors were shortbread cookies tied with Laura's grandmother's gold string.

I should have been taking notes. The wisdom shared by the ladies on marriage was invaluable to hear how to love our husbands.



All I have to say is that we ate so well this day!





A little DIY: spray paint bottles gold and you now how a pretty vase.






The sign was perfect and in gold too from Southern Weddings found here.


some glitter and sparkle to the day!









One flower girl happy to celebrate her Aunt Laura!

As Laura opened the gifts each women shared their piece of wisdom.


My mother is so creative…her wrapping is a vintage map of Baltimore!

And the best part was inside the box…her vintage clothes that she wore leaving her wedding and one outfit from her honeymoon!
And two pictures of her wearing the outfits!



And then there was dessert: Beatty Chocolate cake and French Creme with fresh berries!









my mom and my sisters!

East Coast bridesmaids
and one of my sister and I (she is only taller as she is in heels!)