It is hard for me to put into words my feelings about my sister's wedding. I love her dearly and we both had prayed for this day to come. There are so many emotions that are wrapped up in the planning, dreaming  and waiting. I watched her faith grow and be tested in the waiting for the man that God had chosen to be her husband. The excitement in my heart made me smile and soak in every minute the whole week leading up to their wedding as I believe that marriage is an amazing gift from God. I was thrilled it was Laura and Drew's time to become husband and wife.
Laura described our parent's farm as one of her most favorite places on earth. And what better then to get married there. My parents and many hands had the farm looking beyond amazing. All the ideas and details had turned into reality as the tent went up, lights were hung, signs in place, and the guest arrived traveling from all over. The feel for the wedding was a combination of elegance, rustic, and natural elements. This was perfect for Laura and Drew.
The day started with a family brunch sitting around our kitchen table together. The wedding day finally had arrived. One by one the bridesmaid arrived, hair done and makeup put on and then it was time for Laura to step into her wedding dress that made it from Colorado. As she stood there in the mirror looking at herself in her dress the tears came. For her and for me. The reality of waiting was over, she was so getting married.
Laura was stunning and ready to see Drew at their first look. However we stopped for a few minutes as the timeline allot for bridal portraits. I think Drew would say it took a little longer then a few minutes as he waiting by the tall beech tree to see his bride. Then Laura followed the path through the field down to where Drew stood. The best part of a first look is that you spend the rest of the day side by side with your best friend, enjoying every moment together. This is what Laura and Drew did.
Then it was time for me to put down my camera as the ceremony was about to begin. It was sprinkling and the umbrellas were up as guests were seated in the back field. The amazing part was the rain stopped as Laura and her father arm in arm started the long beautiful walk together down the tall green path cut just for this moment. We all watched this beautiful moment as a dad escorts his daughter down the aisle and gives her away to the man standing and waiting for his bride to arrive. It was emotional. Tears of joy and happiness were present.
Out in the field, surround by family and friends Laura and Drew made a commitment to the Lord to love, protect, and cherish one another as long as they both shall live. Their words spoke of a commitment to choose love and a vow to spend a lifetime together. Something they both had been waiting for and they were now officially husband and wife!
Well, I knew there were too many photographs to make it into one blog post; so there will be a part two of Laura and Drew's wedding. I must thank everyone, starting my parents and Drew's parents, friends and family who traveled, everyone who helped in the numerous details before, day of and after, Daylene for shooting with me, and most of all for Laura and Drew! Thank you! It was such a joy of mine to photograph your wedding and to be able to stand up beside you as you committed yourselves to one another. ENJOY!!! And part two is coming!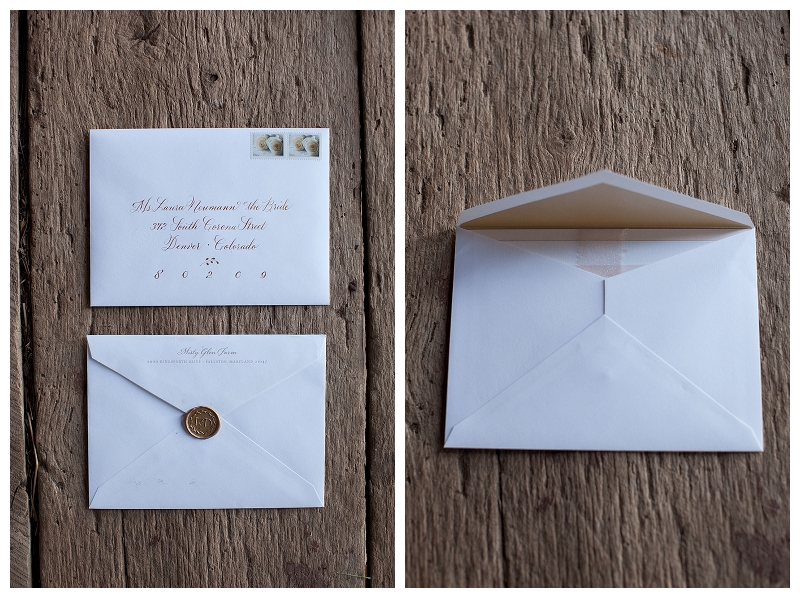 Yes, all the envelops were hand written in calligraphy by our mother.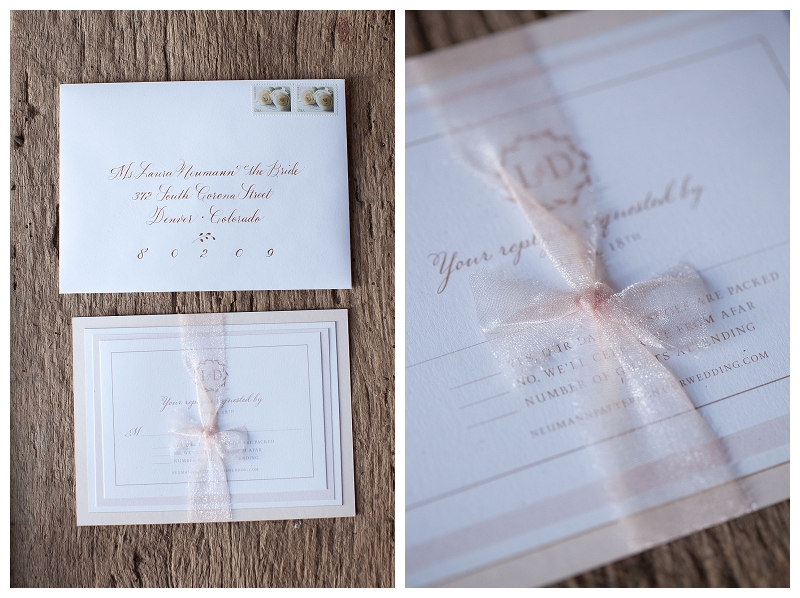 The laurel wreath became an identifying theme for their wedding.



This might be my all time favorite dress photograph!




A touch of feathers on her dress.



The tradition started when my mother receive one of these handkerchiefs from her mother in law from her mother on her wedding day.
My mother carried on the tradition and it's Laura's great grandmother who added all the lace on the handkerchiefs.
Each bridesmaid received one with their names on it.





Getting ready!








Love this moment!


I loved having this time with only my sister to photograph her. Something I will always remember.






I LOVE their reactions….

Checking out his bride!

Daylene's angel  above of the first look.






Love this one that Daylene captured!







One of the cute flower girls! She was ready to wear her dress at nine o'clock in the morning!


The other cute flower girl!

Hair done by Jamie Halcott of Baltimore Bridal Beauty



Amazing color, I loved the flowers!


Laura has the sweetest girlfriends who traveled to be there for her.
They truly the best faithful, and loving friends one could ask for!






Signs in place, wreaths hung, flowers on display!

A family friend, Elsa who is an artist hand drew a map of the farm!


These amazing urns are from the Floral Studio and were gorgeous!



Music played and the guest waited as the anticipation grew for the bride to walk down the aisle.













Love these shots capturing the moments of Laura and our dad.




Look at all the emotion in these two photographs.


Daylene did an amazing job covering the ceremony by herself!



She was so happy to hold Laura's bouquet.









The KISS!!!



And then the confetti toss!

Invitations:  Word Shop
Calligraphy: Diane Neumann (Bride's Mother)
Ceremony: Misty Glen Farm, Fallston, MD
Reception:  Misty Glen Farm, Fallston, MD
Dress:  The Bridal Collection

 Shoes: Seychelles
Rings: Engagement Ring and Wedding Band, Miro Jewelers
Earrings, Etsy Store: Not One Sparrow
Veil and Hair pieces: Veil, Wedzu
Hair Piece, Jessie Capstick (Friend of the Bride)
Hair Stylist: Kym Rodda (Friend of the Bride)

Makeup: Caylan Clifford (Friend of the Bride)
Bridesmaid's dresse: Own choices: J. Crew, Nordstroms, Modcloth, Ruche, Anthropologie, BHLDN
Bridesmaid's shoes: Their own choices.
Earrings, Etsy Store Not One Sparrow
Bracelets: Kith & Kin
Hair for Bridesmaids: Jamie Halcott of Baltimore Bridal Beauty

Groom attire: J.Crew Suit, Bedstu shoes
Groomsmen attire: Macy's
Flowers:  The Floral Studio
 Cake: Kathy Deane (friend of the Bride)
 Music (ceremony/reception):Ceremony, Cocktail Hr, Dinner, The Mudpatch Family Band, DJ  Andrew Walker (Friend of the Bride)
 Catering:  Laurrapin Grille

Rentals:  Loane Bros, Tent, chairs, glass and silverware
Lounge Area, Chandelier, Rusty Love Vintage Rentals
Wedding Day Coordinator:  Angela Mangione