Joe and Meredith's wedding took place on a farm in Mifflintown, PA early September. It is not any farm, but Joe's family farm. Restoring the farm was a labor of love by many. Inside the lower barn they have the before and after pictures of all the work they completed that transformed their property. It is nestled among the rolling hills and farms about an hour and half from Lancaster! Sun Set Lake Farm  is beautiful and a perfect outdoor venue that includes ceremony and reception in all one location.
Meeting with each couple allows me to get to know the couple, hear their story, and to begin to build a friendship. It is important to be able to connect with your photographer. We spend most of my day together as I capture one of the most important days of your life. This seemed to happen immediately when I met with Joe and Meredith. When I sat down to go over the timeline and details with Joe and Meredith they already knew that they wanted to do a First Look! Meredith knew she wanted the time alone with Joe and to have the rest of the day to be with him. These two were so excited to get married! I love when couples are so thrilled about each other and getting married!! Marriage is such a gift and Joe and Meredith knew that it came from God. Their First Look was out on the dock over looking the new pond-a perfect setting to capture their excitement to see one another.
I love how Joe and Meredith chose to get married at his family's farm. Maybe it is because I also got married at my parent's farm or the that they will be able to visit the farm where they confessed to love God and to love one another as husband and wife. Friends and family traveled and spent the day on the farm. Whether it was sitting on a rocker enjoying the view, dangling their feet in the water on the dock, or talking in the barn under strands of lights everyone enjoyed themselves. As the sun was setting it was time for Joe and Meredith to exit! And let me just say what an amazing grand exit. . .sparklers and a motorcycle!
Joe and Meredith it was an honor to be there and capture your wedding-thank you! All the hard work and many hours was worth creating a beautiful site where you became husband and wife! And many thanks to Lyndon for second shooting with me.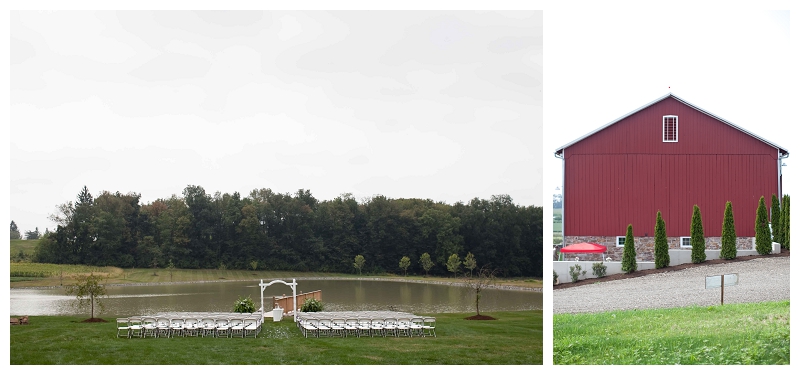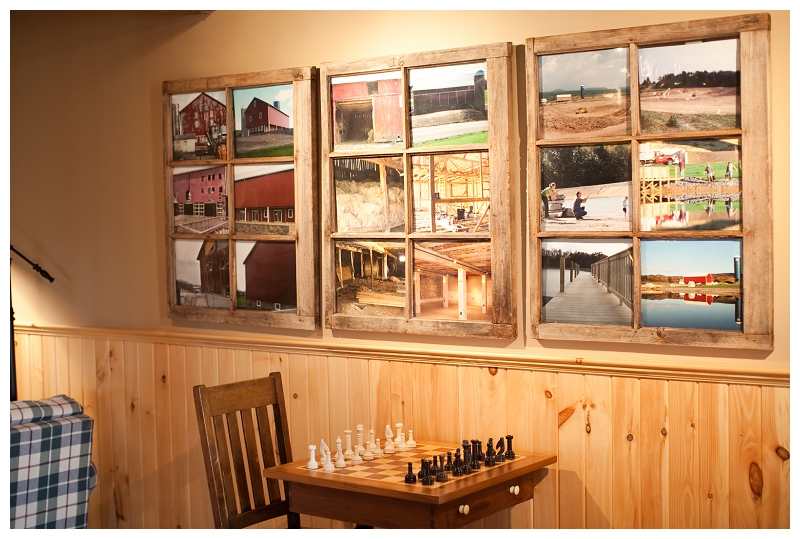 Pictures capturing the extensive renovation of the farm are hung in the lower level.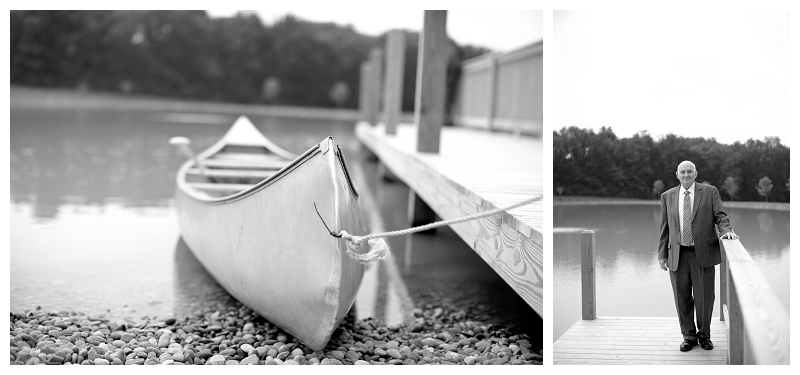 A picture of Meredith grandfather who was enjoying the view while everyone was getting ready.

Getting ready pictures in the lower part of barn. . .I love all the wood beams!




Joe and his groomsmen got ready at his cabin about 10 minutes away from the farm.


I know I have said this and will continue to say it, I love when a couples choose to do a First Look!!

My angle on the left and Lyndon's angle on the right.


Love their smiles. . .


A favorite from the day, just moments after their First Look!!


I love this one of you Meredith!!


The outdoor setting, the lake and canoe was a perfect feel for Joe and Meredith wedding. 




What a great group of friends and family that filled their bridal party!!





Wood floors, lights hung above, and natural light created a beautiful reception in the upper part of the barn.

Loved the old shutters used now for table assignments.







There were signs created on old wood giving direction where everything was located.






Officially husband and wife!!



Again we took some time for some more portraits as husband and wife. . .and the sun was setting.




It was a surprising hot September day. . .Meredith willing stepped into the pond for some pictures!



The toasts honored Joe and Meredith as people who love and serve God and love one another!


LOVE the series of these pictures!


Everyone enjoyed the warm summer night outdoors!




Check out the bike!! and  if you look close enough in the picture on the right you can see us in the reflection!



As the bride and groom left, the bridesmaid head to the dock. There was talk of jumping in all day!

Some talked and some jumped!!