As the walls were beginning to be framed, Elizabeth Reich of Jenkins Baer Associates met with her client in Arlington Virginia. This young family was in the process of building their new home. Elizabeth offered her skill in making minor changes to the structure of the home. These changes focused on the furniture plan and layout which worked in her client's favor. Elizabeth strives to make the process of transforming a space into a home fun! Most of all she strives to make the home reflect her client's personality. Elizabeth described their home as "eclectic, layered and cozy".  By using color, patterns, and unique pieces, Elizabeth Reich made this Arlington home exceptional.
 I had the honor to photograph the living room, study, family room, dining room and sunroom. Each room is lovely, filled with antique purchases, textures, and new furniture. ENJOY!!!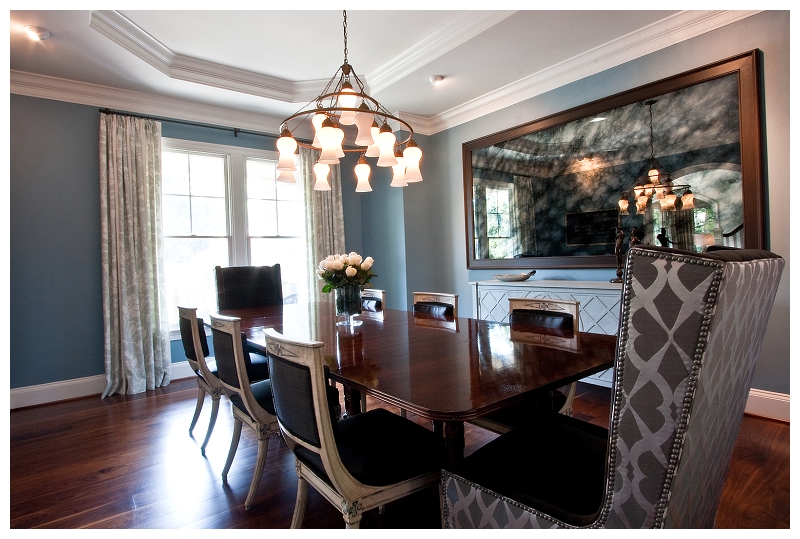 Dining Room: Entertainment occurs often in this home and a large table was essential. Again the client previously purchased antique side chairs. The host chairs the sit at the end of the table are covered with rich velvet interior and silk patterned exterior. The chandelier that hangs from the ceiling is an antique that the client fell in love with.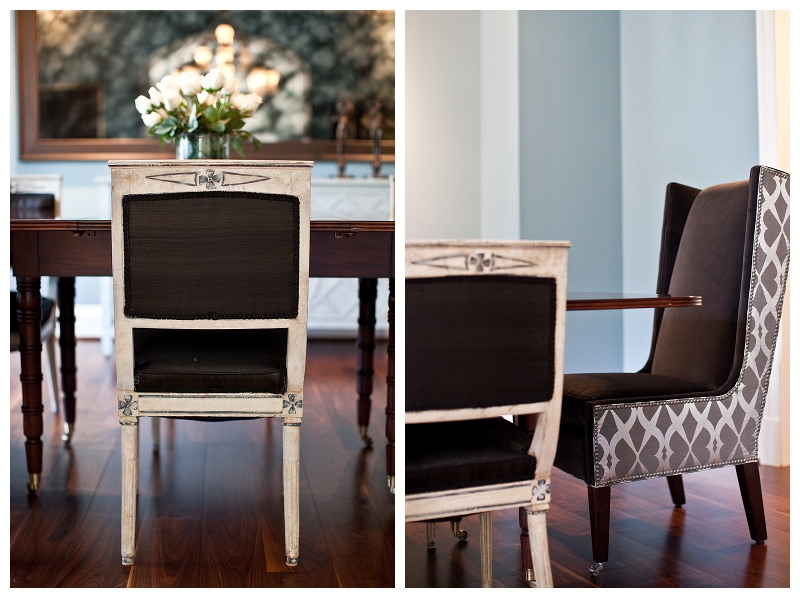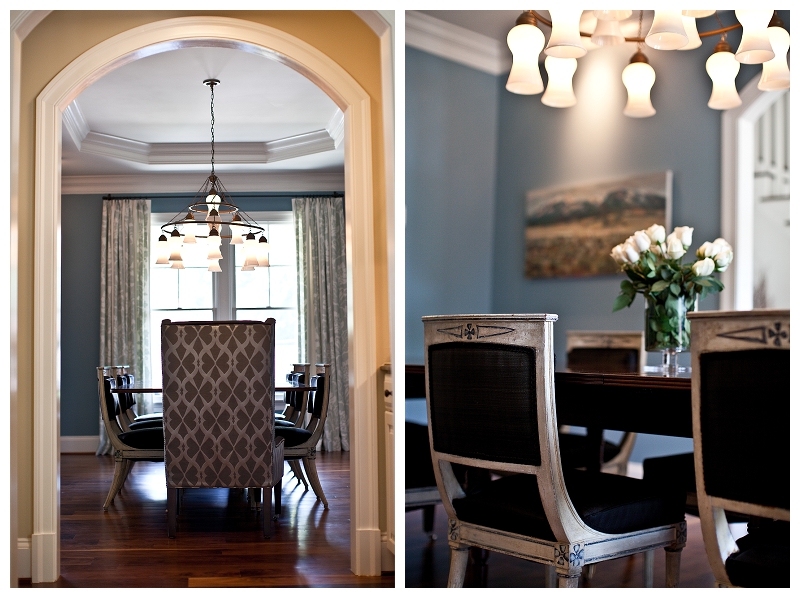 Family Room: Overall this room is an eclectic mix of furnishings. The design goal was for it to be comfortable and child friendly while maintaining classiness. The table was made from a reclaimed brickmaker pallet. The rug's pattern adds contrast to the room as some of the fabrics were mostly solids or tone on tone.



The Living room: Elizabeth's client found an antique settee from an antique store in Georgetown and went perfect with the Karl Springer coffee table she already had. The unmatched end tables and the mix of antique and new furniture created an eclectic feel to this room. Elizabeth shared that it was the drapery fabric the drove the color scheme for this room


The Study: The clients claim this is their favorite room in their home. The room is established with two desk so each of them have their own space to work. In between them is a cozy sitting area layered with textures and fabric. The dark and rich walls provide the perfect backdrop to this sun filled room.




Sunroom: This was created for a space for playing games and reading. The pale lavender wall compliments the indigo blue patterned sofa.

Contact: Elizabeth Reich
Jenkins Baer Associates
24 West Chase Street
Baltimore, MD 21201
Phone: 410.727.4100
Fax: 410.727.4130