My phone is now has 4,000 less pictures on it and ready to capture this year! I do not like deleting images even if they are backed up. I saved a few favorite from last year on my phone, mainly the ones from summer. They help me remember that warmer and brighter months are ahead! I am still loving Instagram when I am not carrying my mark ii in my purse. January consisted of finishing the kitchen remodel (new counter tops, appliances, and sink), moving back into the kitchen (it felt like moving day), becoming a regular at our local pub, photo shoots for Lyndon Heath Cabinetry and for Elizabeth Reich ( you can follow her on Houzz here.), and for me I am  loving my new floors!
Best pub in town…I always get a burger with fries and Myla a Cesar salad!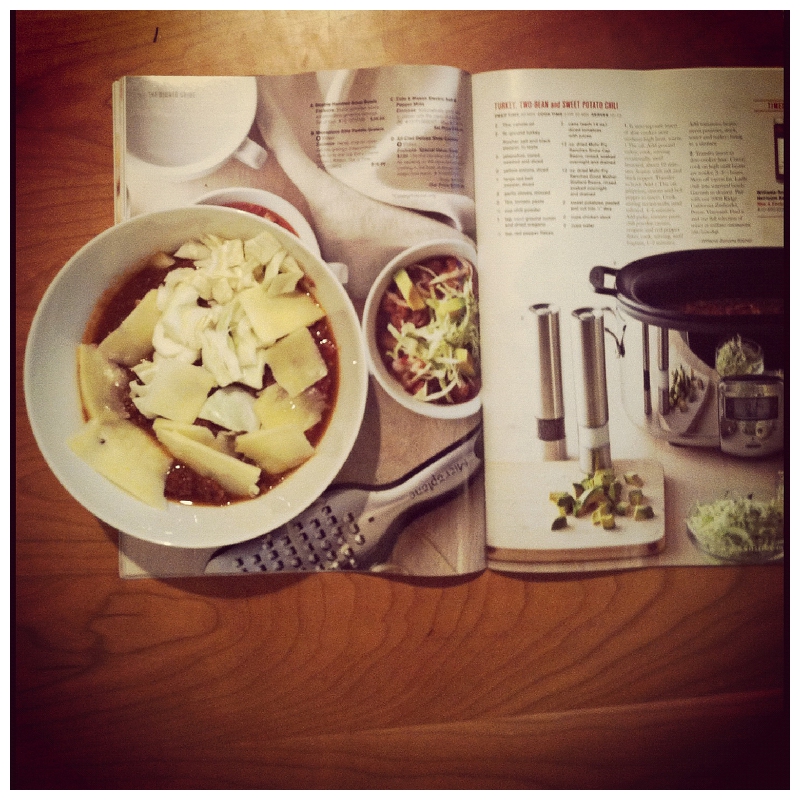 Thanks to Williams Sonoma we are added cabbage to the top of chili and loving the added crunch and sweetness.

in our home we all LOVE Dowton Abbey!

Myla got a custom wedding gown made by her Gigi. When I saw her in it, I had tears in my eyes.
I know the day will be here sooner then later.

A special treat from my sister in law! it has been delicious on these below 30 days!

sweet words on her new chalkboard.

a little sneak peek of the new maple butcher block counter top and subway white tiles for the back-splash.

out to lunch with friends and all the kids ate by themselves at their own table which meant adult conversation uninterrupted.

The first kitchen photographed with Lyndon of Lyndon Heath Cabinetry.

Crossing the Bay Bridge

The second kitchen photographed with Lyndon Heath Cabinetry


Celebrating Myla's youngest cousin 1st birthday!

a living room designed by Elizabeth Reich of Jenkins Baer.

and a sneak peak of the lovely floors that might be my favorite part of the kitchen!