I was sitting in my college cafeteria on a Sunday night surrounded by books and notes. I was finishing up homework for Monday classes. I noticed Lyndon walking into the cafeteria and he was heading in my direction. Over the past semester  in college we would read at coffee shops, shoot the basketball around, and go on road trips to his hometown together. But only as friends. Nothing was ever mentioned about our friendship in our talks or walks together. I finally had to admit around Christmas time to myself and my sister that I had fallen quite hard for him. And I liked him. I had not dated anyone in college and I was in my last semester of my senior year. There was no way that I was not going to be the one to speak up and share my growing feelings for him. I waited.
As Lyndon reached the table where I was sitting I do not even remember him saying hi. He looked at me and said that we needed to go on a walk. Without question, I grabbed my coat and followed him out the doors leaving my books in a pile. Several steps outside of the cafeteria he started talking and asked me to listen. My mind was racing trying to figure out what he so urgently needed to tell me. Plainly he looked at me and said, "I like you". With those three words, every changed. Everything that had been building over the months was now fair game and I could ask all the questions I had been holding back. Inside my heart was full of excitement and I kept replaying those three sweet words. I like you. Our walked continued through the neighboring neighborhood and we talked about what God was doing in our hearts and the direct he wanted for us. It was worth the wait. Officially we were now boyfriend and girlfriend!!! This was 10 years ago.
Today marks the day when Lyndon told me that he liked me. I am happy to say that I like him even more now then I did ten years ago!!! Last night we celebrated by going to Woodberry Kitchen in Baltimore for a date together. We reminisced the highlights over each year we have been dating… time with family, Deerfoot, living in the city, getting engaged, getting married, finding CrossWay, out west road-trip, buying our first home, starting Lyndon Heath Cabinetry, building a barn for his shop, traveling to Europe, remodeling projects, camping trip to VT, having Myla, learning photography, and traveling to CA. I love making memories together!! We are so thankful for God's faithfulness in our lives and for directing our steps.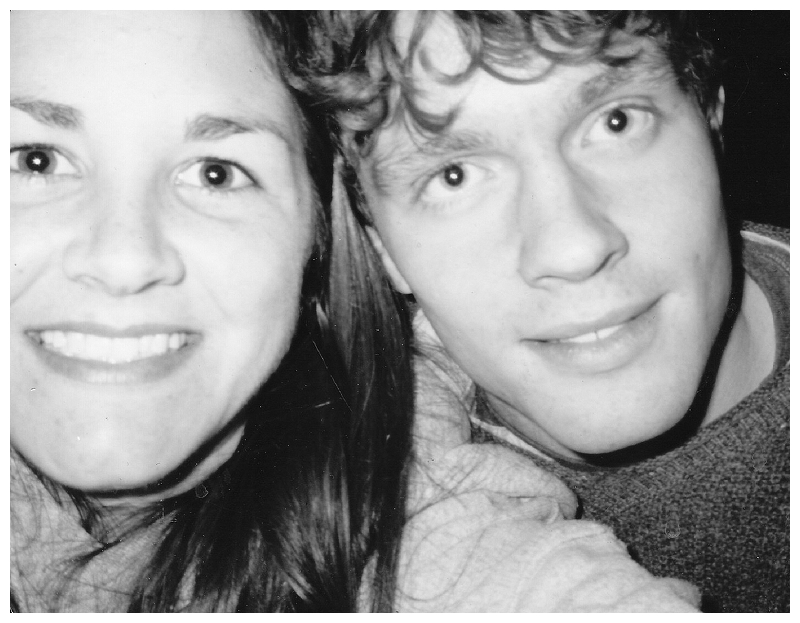 One of our first pictures together once we started dating. (it was taken with film)
I am so thankful for Lyndon's love, his patience, and faithfulness to me over these 10 years together!