I love homemade ice cream!! Simple ingredients: cream, eggs, vanilla, and sugar. Each time I make a batch I tweak the recipe a little so it never taste the same. I am still working on creating my favorite recipes so it has the creamiest texture and the perfect amount of sweetness. For Valentine's Day I decided to make chocolate ice cream for the family. Everyone in this household loves chocolate! It is best to start this recipe in the morning as it requires hours of cooling in the refrigerator and then time in the freezer too.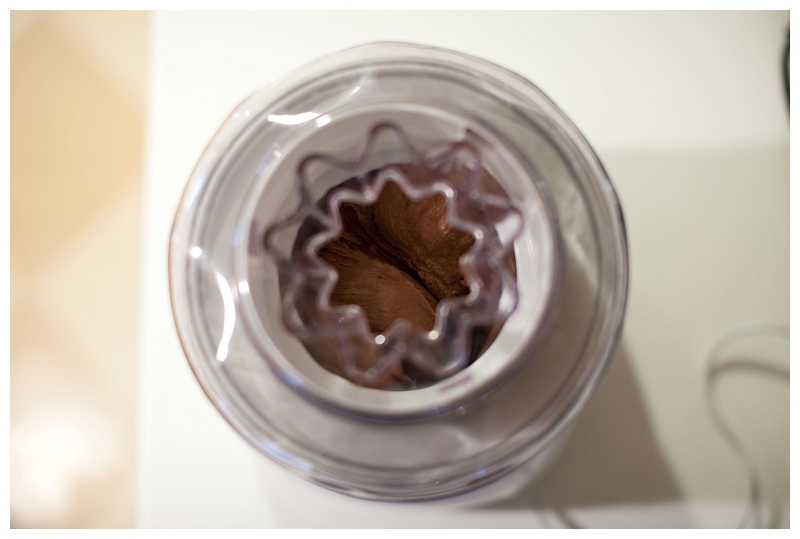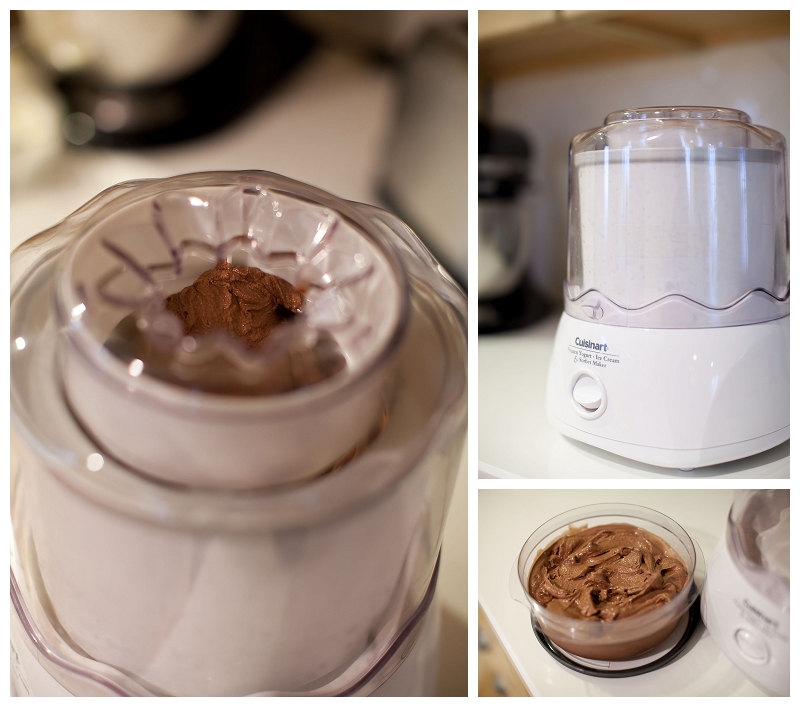 Ingredients:
1/2 cup heaping cocoa powder
3 cups half and half (i mix with half cream)
6 egg yolks
3/4 c sugar or natural sweetener (i used evaporated cane juice sugar)
2 teaspoons vanilla extract
Directions:
Place cocoa powder and 1 cup of cream or half and half into medium sauce pan over low heat. Whisk to combine. Ass the remaining cream and half and half. Bring to simmer (do not boil) and remove from heat. n a medium mixing bowl whisk egg yolks until light in color and gradually add sugar. Continue to whisk to combine. Temper the cream mixture into the eggs and sugar by adding small amounts, until 1/3 of the cream mixture has been added Pour the rest in and whisk together over lower heat. Stir until mixture thickens slightly (reaching 170-175 degree F). Allow it to cool at room temperature for 30 minutes. Stir in vanilla extract.  Place in refrigerator once it is cool not to form condensation on the lid. Store anywhere from 4-8 hrs. Pour into ice cream maker. Serve soft or freeze it for another 3-4 hours.
You can find the original recipe here.
Top with strawberries, raspberries or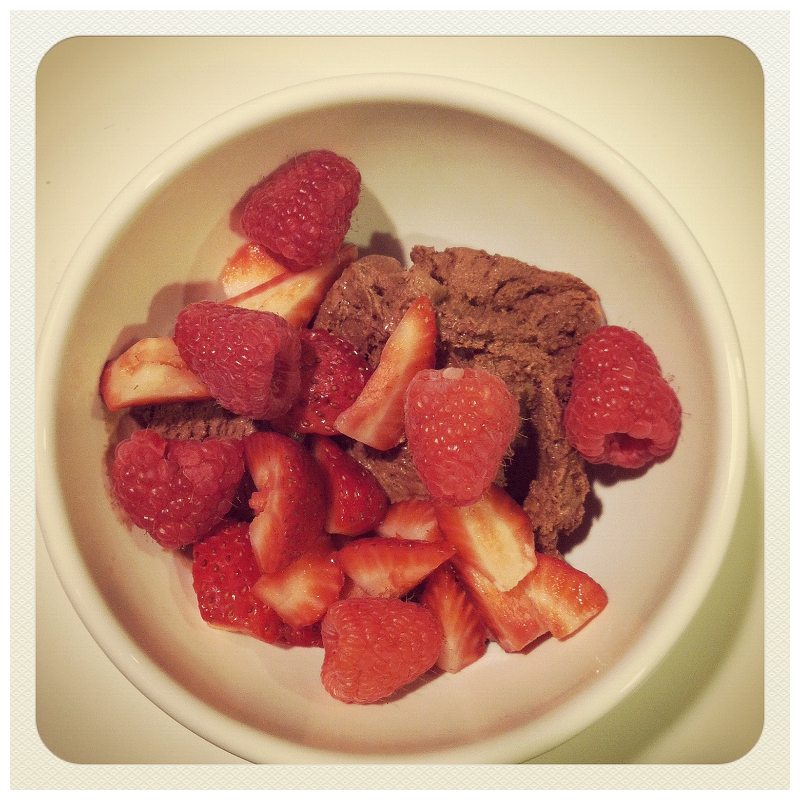 blueberries!!
(that is how i enjoyed a bowl today!)