This dessert was requested for our anniversary last week. I had to run to the grocery store to get extra limes, sweetened condensed milk, and the pie crust. Basically every ingredient except for the sugar and eggs that I had on hand. It actually took me two stops to finally get the pie crust. It might have been easier to make the crust after the running around; however it was less of a mess to buy one. The original recipe is by Ina Garten and you can find it here.
So, I did not measure all the lime zest and next time I would recommend cutting back the sugar in the filling. I think the can of sweetened condensed milk would be plenty to make it sweet. It is a great refreshing dessert to serve this summer. It was also delicious served with fresh raspberries on the side.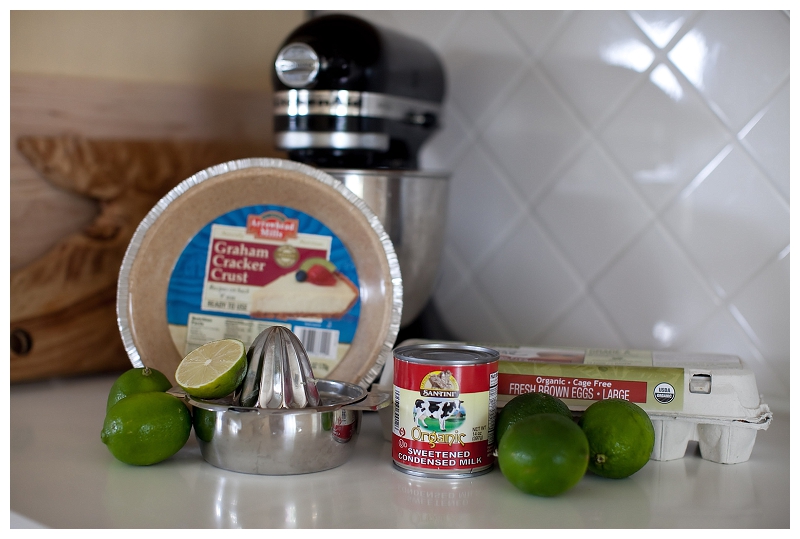 Ingredients
1 1/2 cups graham cracker crumbs (10 crackers)
1/4 cup sugar
6 tablespoons (3/4 stick) unsalted butter, melted
For the filling:
6 extra-large egg yolks, at room temperature
1/4 cup sugar
1 (14-ounce) can sweetened condensed milk
2 tablespoons grated lime zest
3/4 cup freshly squeezed lime juice (4 to 5 limes)
For the decoration:
1 cup (1/2 pint) cold heavy cream
1/4 cup sugar
1/4 teaspoon pure vanilla extract
Thin lime wedges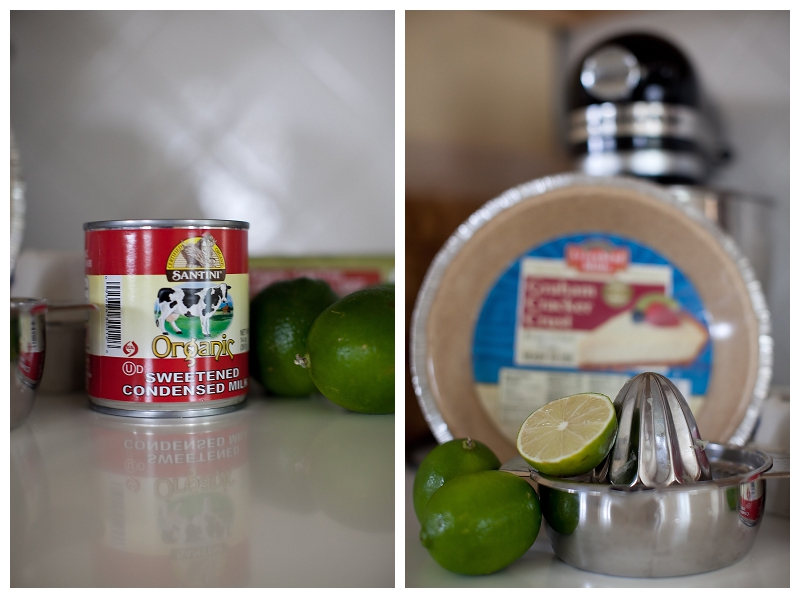 Directions
Preheat the oven to 350 degrees F.
For the crust, combine the graham cracker crumbs, sugar, and butter in a bowl.
Press into a 9-inch pyrex pie pan, making sure the sides and the bottom are an even thickness. Bake for 10 minutes until firm and golden. Allow to cool completely.
For the filling, beat the egg yolks and sugar on high speed in the bowl of an electric mixer fitted with a paddle attachment for 5 minutes, until thick.
With the mixer on medium speed, add the condensed milk, lime zest, and lime juice. Pour into the baked pie shell and freeze.
For the decoration, beat the heavy cream on high speed in the bowl of an electric mixer fitted with the whisk attachment until soft peaks form.
Add the sugar and vanilla and beat until firm. Spoon or pipe decoratively onto the pie and decorate with lime. Freeze for several hours or overnight.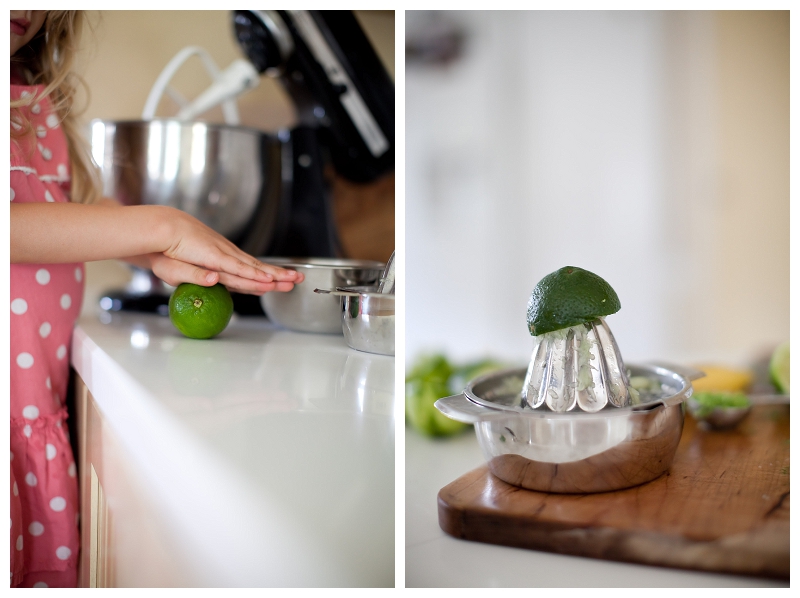 My least favorite part is squeezing the lime juice. This time I rolled the limes before I did and it seemed to help soften them up!


All I had to do was throw the plastic lid on and put it in the freezer…dessert made!