It was the day they began happily ever after for Emily and Steve. September 1. The day started at Manor Camp Meeting, a perfect quiet rustic location for Emily and Steve. This wedding had beautiful hints of fall sprinkled throughout their day and plenty of DIY beauty. I arrived and began shooting details of Emily's wedding dress and veils, yes veils! Three to be exact.  Emily expressed her love for her dress and the multiple alterations to get her dress just how she imagined it. The girls dresses were a beautiful shade of grey and each were pinned with a handmade, layered flower centered with beads.  Pops of yellow went beautifully with the charcoal grey. Bouquets were created by each of the bridesmaids. And let us not forget about the men, decked out in JoS A. Banks suits and a pair of Nikes. And how could I forget to mention the adorable flower girls in tutu's and the cute ring bearer that almost stole the show! We had plenty of time before the ceremony, so we roamed the grounds of the camp meeting for pictures.
It was the ceremony that was the focus of Emily and Steve's wedding. They knew it was God that brought them together in his perfect timing and that He was the center of their relationship. It should not have surprised me the amount of  details that were incorporated into the ceremony: old hung windows, antique chairs for the girls to sit in,and rustic doors and fabric draped for a dramatic backdrop. The light behind Emily made her glow even more as her father escorted his only daughter down the aisle with sweet tears. Emily's dad had the honor not only to give his daughter away, but to also ordain the ceremony. One thing I loved during the ceremony was how Emily and Steve shared their story and who they are as a couple for all their guests to hear. It started with all their obvious differences, like he is tall and she is short, but at points turned comical. I found myself understanding how God brings two people who are different together for His purposes and for His glory as they love one another. And Emily and Steve's love for one another was certainly evident. Steve had waited for three years for Emily and now she was officially his wife!
Leading up to this day Emily shared about all the details her and her family were busy creating for their wedding. I loved listening to her excitement about making their wedding reflect who they are as a couple. Everywhere I turned there was another creative idea displayed. After the ceremony the guests walked over to the reception as we took portraits of the bride and groom. However you will have to wait for part two to see those pictures! I must also thank Lyndon, my husband and second shooter for the day! (I LOVE when he shoots with me!!) ENJOY!!!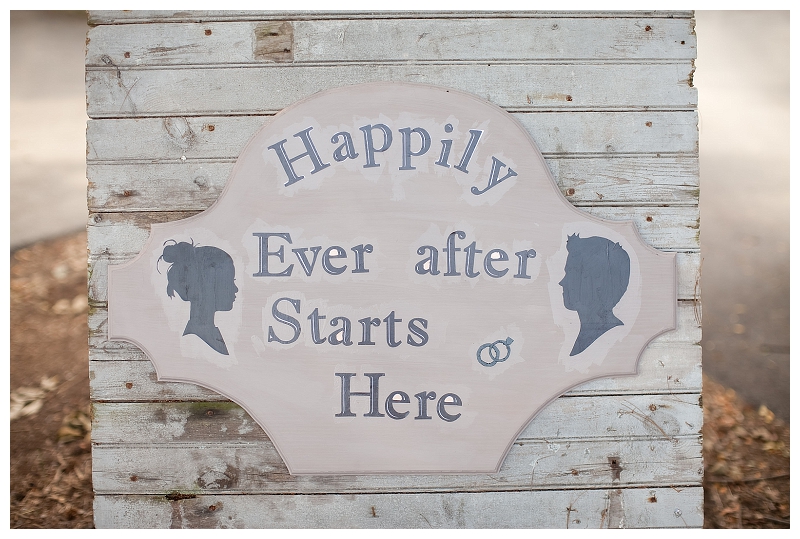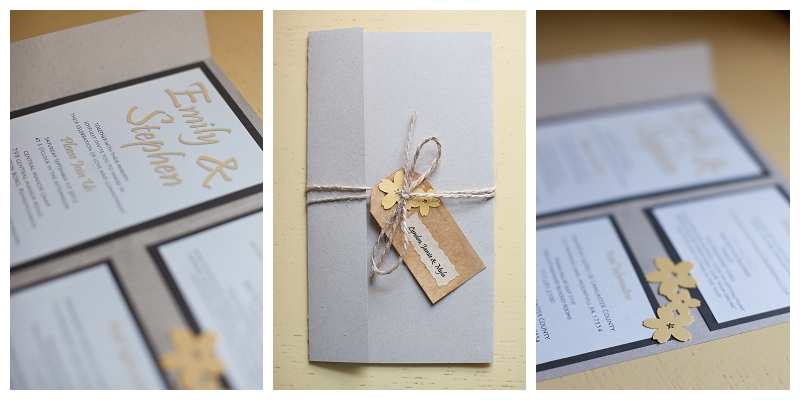 Emily's invitation was DIY…dyed tags dipped in coffee and Martha Stewart's flower punch.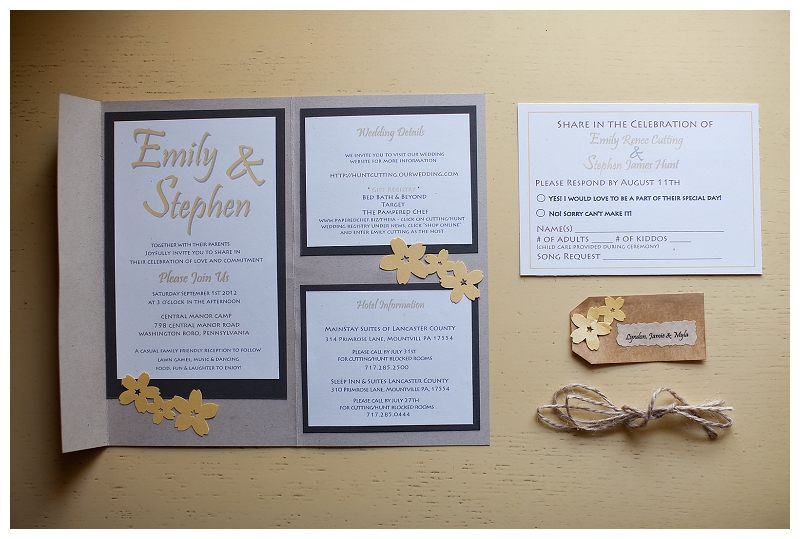 One of the details added to Emily's dress was the ban of white satin.



Emily's veil was also custom made.



Number two hair piece…made by her mother!


This was her father's first look at Emily in her dress! The love he has for her is written all over his face!
Such a sweet moment!

The bridal party had cabins to get ready in…Steve getting ready!






Emily loved making her bouquet and they even spray painted the chick and hens to match her colors!




Really Emily…you are stunning!!!









Looking sharp!






…and then there were these two adorable flower girls!!!

Tutu's and headbands made by the bride's mother.


Here come all the details….










Lyndon's angle on the left, mine on the right as they entered.



Loved all the old architect pieces they hung to create an intimate feeling for their wedding.




Emily and Steve sharing their stories…




LOVE this!!!

The bridal party was such a fun group…friends and siblings and their spouses!

and one sneak peek of the portraits to come….

Venue: Central Manor Camp Meeting
Bridal Dress: Alfred Angelo
Alterations: Lucy Leitzel
Shoes: Nina
Veil and Hair pieces: Lucy made the veil, mother of bride made bird cage veil
Hair Stylist: Salon 40
Bridesmaid's dresses: Alfred Angelo
Groom attire: JoS. A Banks and Nike sneakers
Flowers: Ordered flowers from Butera the Florist
Rentals: Refindings