We continue today with more rooms that Elizabeth Reich of Jenkins Baer designed for this Baltimore residence. If you missed part one you can view it here. You must remember that this space was completely bare when Elizabeth began meeting with her client. The walls painted white, the floor plan open, and no architectural detail in any of the rooms. Again, it is Elizabeth's talent and skill to create and design a space that is cohesive, classic, and a place to call home. I hope you take your time looking and seeing the layers in each room and the beauty in her design. I fell in love with a lamp that is in the Study. I wanted to make sure that you too take look at it. Thank you Elizabeth for spending the day with me as I photographed these beyond beautiful rooms: Living Room, Sun Room, and Study. ENJOY!!!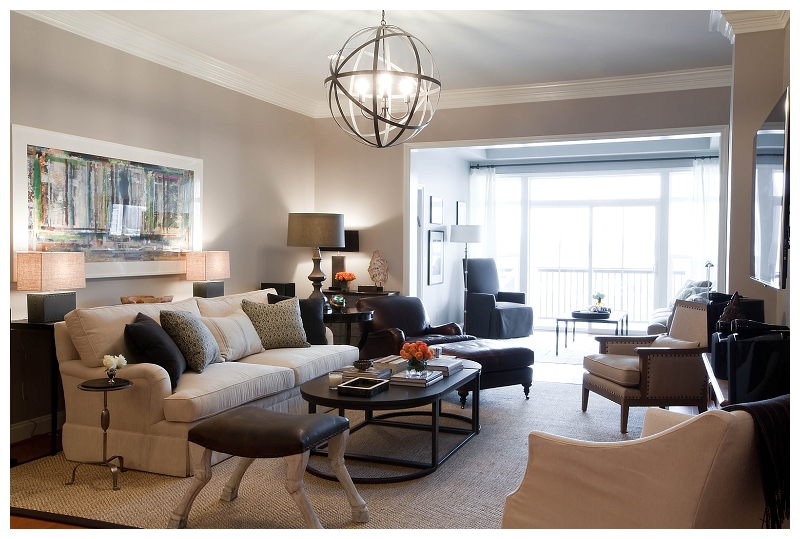 First, the Living room. The design started with the desire to have a comfortable  room for TV viewing
and a place where he could sink into a sofa.
The layers in this room consist of textures and shades of cream, chocolate and dark grey blues.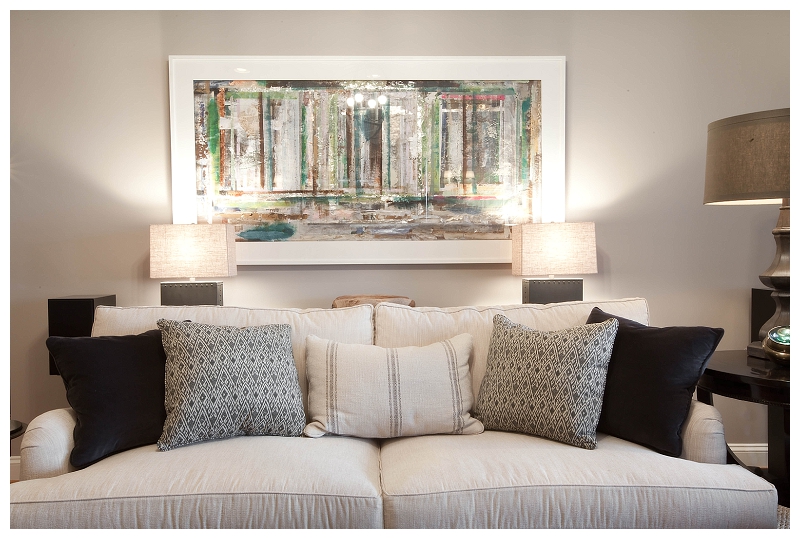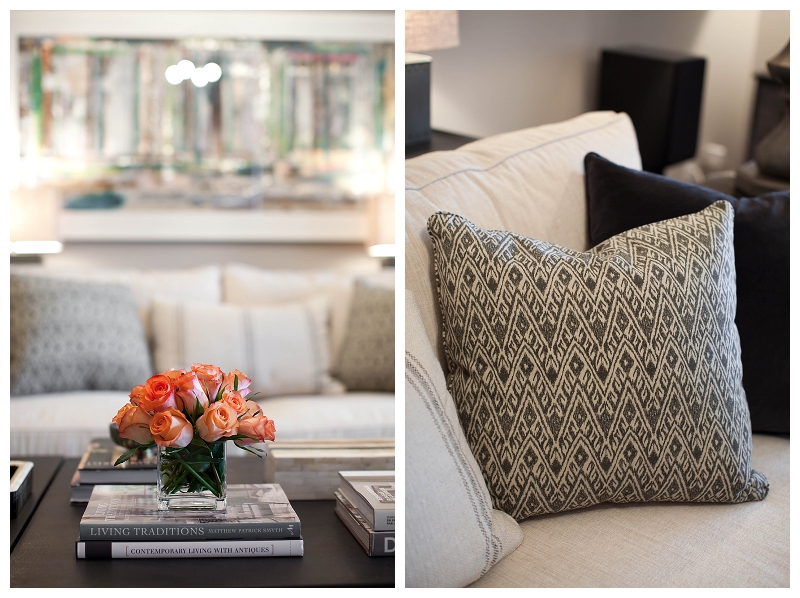 The dark oval stone coffee table is the perfect contrast against the cream sofa in this room.

Additional seating was provided by the claw leg saddle stool with the leather top without visually blocking off the room.

The room is grounded by the chunky sisal rug that is bounded with an espresso border, adding texture to the room naturally.

From the Living Room you walk into the Sun Room.
The day I was photographing this home I watched the snow fall from these windows; which let in an enormous amount of warm light.

The color palette: soft grey, gold and chocolate.
Sheer natural lines were used to dress the windows as to take advantage of the natural light.


The mirror was placed above the sofa to capture the water view from the living room.



A perfect place to read.


Last but not least, the Study.

OK, so when I first walked into this room my eyes landed on this handsome lamp. Yes, handsome.
And they never seemed to leave it either.

The dark rich wall color immediately creates a cozy feeling.

The Study was created to be a room where Elizabeth's client could be comfortable to both read and work.





The desk was placed directly in front of the windows to take advantage of the views.



Elizabeth found a rustic table with metal legs which was the perfect fit for this masculine Study.


Contact: Elizabeth Reich
Jenkins Baer Associates
24 West Chase Street
Baltimore, MD 21201
Phone: 410.727.4100
Fax: 410.727.4130