I woke up thinking about our wedding day eight years ago!!! Remembering the excitement and thankfulness I felt inside to God, how I woke up at 5:30 am, I enjoyed having breakfast with my family, seeing the seats be set up for our ceremony, hearing music practiced outside, seeing the blue skies after it pouring the night before, seeing family and friends present, and the feeling of knowing the wait is over to become husband and wife. I'm thrilled to be married to Lyndon and be his wife! It has amazed me to count all our years married. I truly am more in love with him now as we have walked through life's joys and trials together then when we first got married. I love looking back and seeing God's faithfulness in bringing us together and his faithfulness to us over the last eight years. God has been the one who has guided and directed our path and the one who we have learned to trust that knows what is best for us. I am so thankful for a husband who is committed and loves God, and has been faithful to me. I look forward to making more memories together over this next year of marriage together.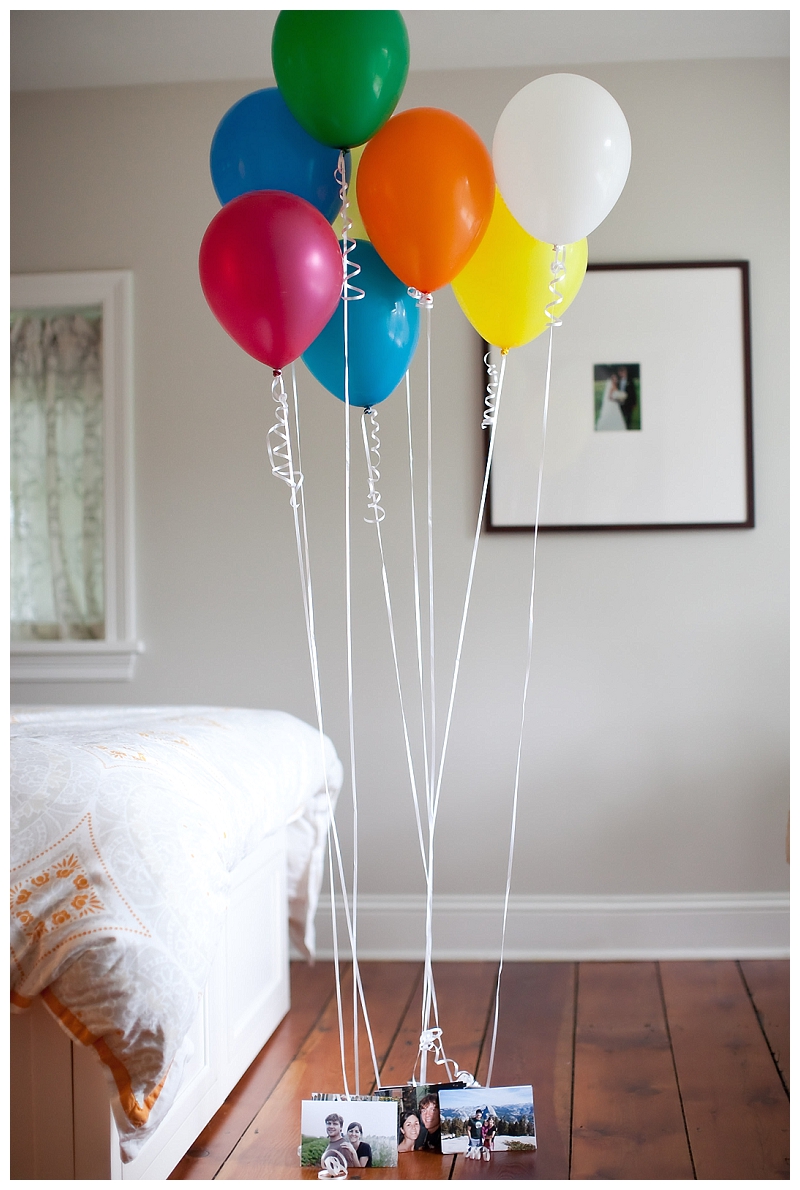 For each year of marriage I attached two pictures at the end of a balloon.
This was a great way to reminiscence about camping out west and hiking in the Tetons,
our first apartment with only one gas fireplace to heat the whole place,
building the barn/workshop all summer long with help from so many,
skiing/snowboarding for the first time together in CO, camping in VT in the back country,
yearly traditions of picking strawberries and apples , navigating through Europe with maps and no phones,
beach getaway before Myla was born where the room we stayed only had two twin beds,
celebrating Myla's first birthday with friends and family, traveling to Nicaragua with my siblings through Lacrosse the Nations,
and celebrating ten years of dating earlier this year!!!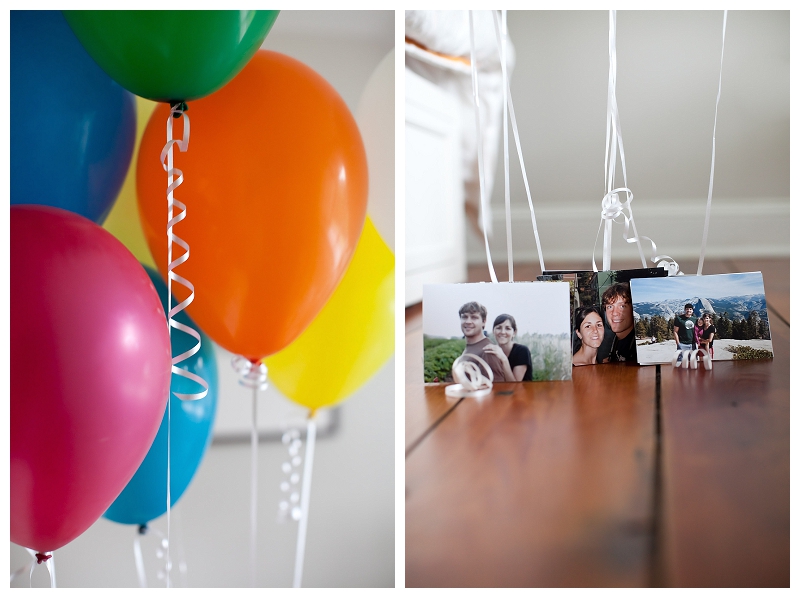 I was a little surprised at the few number of pictures that I had of just the two of us.
It put a desire in me to remember to get a picture of us more often and not to say we have some.
I want Myla to have pictures of us together to look back on and know that her mommy and daddy loved each other!
our wedding picture!

(this creative idea came from pinterest)