I needed one picture. However, I can never take just one picture! I have gotten better at selecting images however I snap away. I love taking pictures of my daughter!! Thankfully Myla loves that I take pictures of her too as she expressed this yesterday morning as one thing she loved about me. Myla did awesome and is a pro at being in front of the camera! Here are some tips of how I work and encourage her in front of the camera (I have always talked to her no matter her age when taking her picture).
1. First is giving Myla time to think about it (much like her mama, she needs time to percolate). While we painted the sign the night before the shoot I talked about the Valentine idea I had and how I needed her help. She is 3.5 this month and loves to help.
2. I showed her how to hold the sign and let her practice once the paint dried.
3. In the morning with a really excited voice I talked to her about having a photo shoot of her today!
4. We picked out a "special" dress and took time to do her hair in the bathroom as I was getting ready. Once she was dressed and barrette in her hair we were ready to go outside for a few pictures.
5. Thankfully she loves the snow. That is to eat it so I did not have to negotiate a sweet smile for a lollipop, just a bite of snow!
6. Then like each client I work with I begin coaching her. . .please stand here, when to look at the camera and when to look away away, hold the sign out, smile with your eyes, look at the sign with a big smile and in between shoots make a silly face.
7. She asks if she can see the pictures and I show her and tell her how beautiful she looks!!
8. I also give her time to hold the sign however she wants it and little is said on my part.
9. She amazes me and a bite of snow kept her smiling too!
10. At the end I express my thankfulness for her allowing me to take her picture!! I tell her I can not wait to see them all. She loves to download them with me!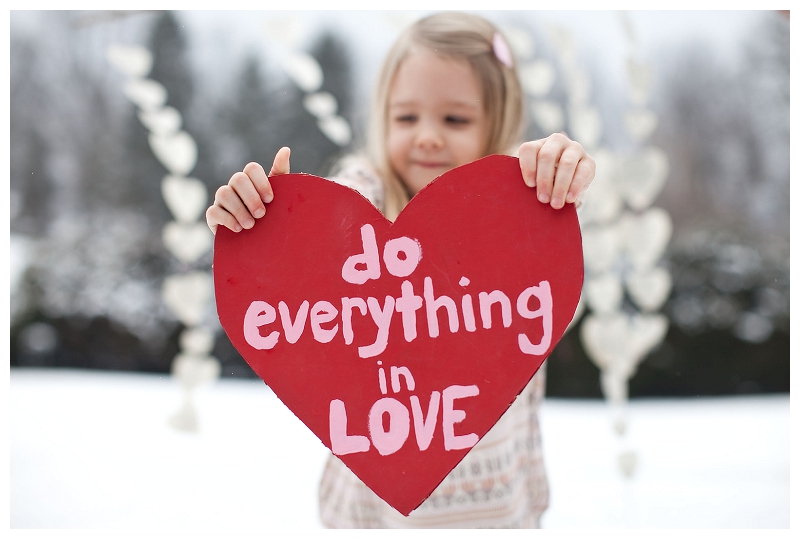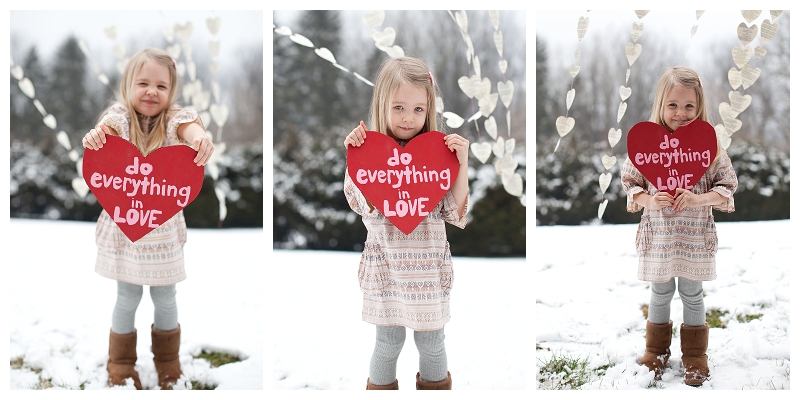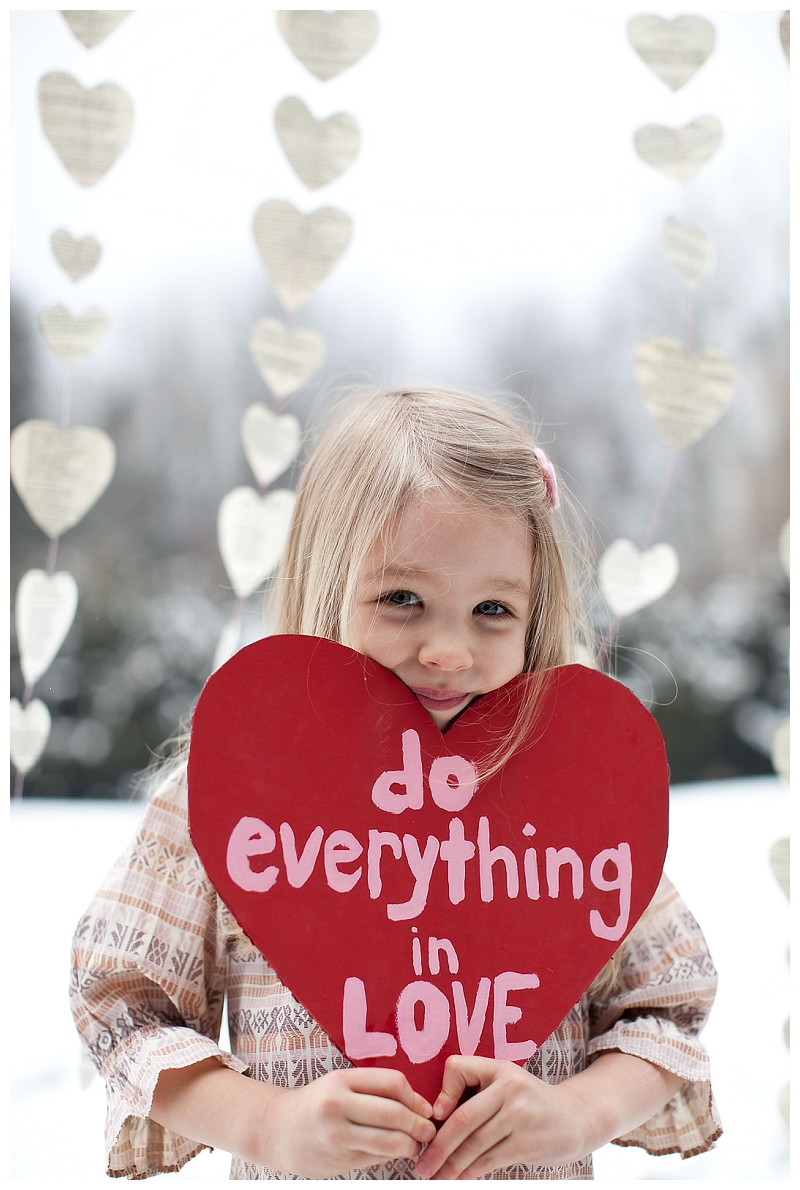 We got the shots we needed and headed inside. Then it started to flurry.
I asked if she wanted to head back outside for a few shots and she agreed happily.
I think she wanted another bite of snow!

above is a favorite and that is how she held up the sign when I asked!!
and below…i love her sweet little nose and lips in the background!!