Christmas started last Thursday when Lyndon, my husband gave me an early Christmas present. . .an iPhone! Talk about a distraction when I still had a LONG to do list before we packed up the car on Friday and head to Maryland to celebrate Christmas! I was ready to put away my to do list and enjoy time with my family. Since I am the last one in my family to have a smart phone the newness of having one is years past for everyone else, but me. I needed lessons of how to hang up a call, how to group text, and how to download my first app-Instagram! I decided that I would attempt to document Christmas by taking pictures with Instagram. This has not replaced my Canon 5d mark ii; however it was fun to be creative with the square composition. And well let's be honest, be on my new iPhone. I have given myself one week to be full absorbed in checking email, texting, taking pictures, and posting on facebook all from my iPhone. I hope everyone had a wonderful Christmas time with friends and family.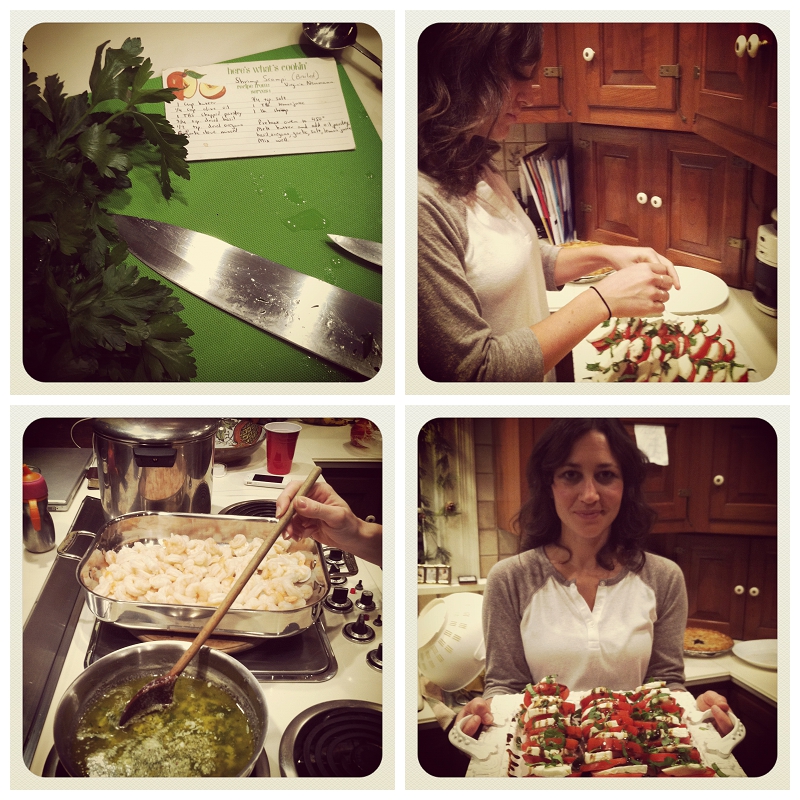 Christmas Eve tradition. . .Shrimp Scampi (my grandmother's recipe)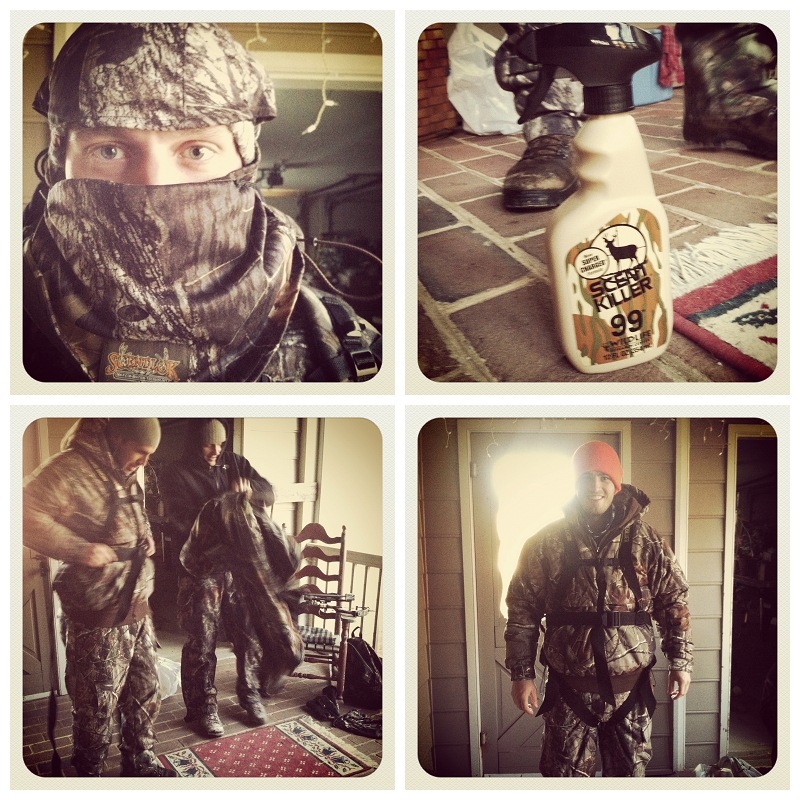 We now have two hunters in the family. . .but you really can not see them since they are in their camo.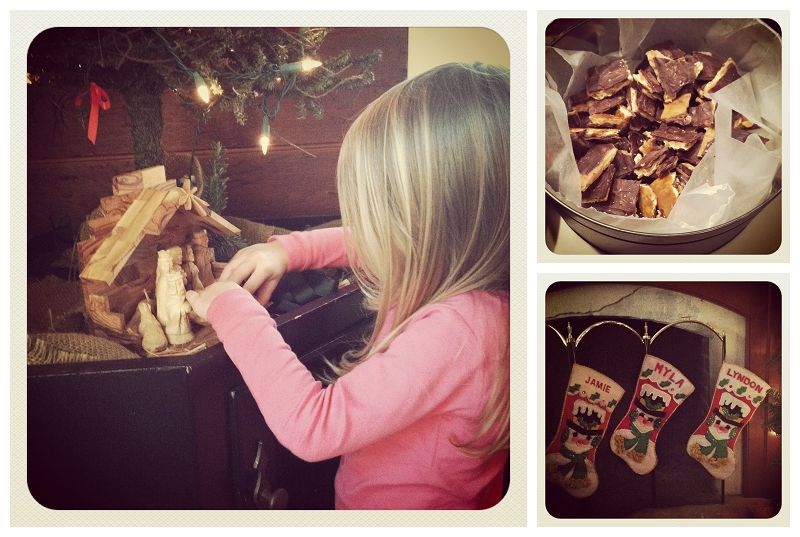 My grandmother also made my stocking years ago and hand sewed each sequence on.
I carried on the tradition and sewed Lyndon and Myla matching ones.

Myla and I made cinnamon rolls in the morning together.
I was surprised that they turned out after I boiled the milk (which the recipes says not to do), overflowing all over the stove,
and as I go to clean under the stove it more spills, but this time onto the floor.
So I add more milk, guessing amount that overflowed and stir in the remaining ingredients.
You can find Pioneer Women's recipe here.


A long standing Christmas morning tradition: Dutch Babies served with strawberries from the summer. The magazine is dated 1982.

Yes we are all adults, and we still have to wait outside the family door and absolutely no peaking!




Opening Christmas presents take hours. We all take our time and watch one by one and I love how long it last!


My grandfather, Pa. I am so thankful that he is with us each Christmas.
You would never guess his age and that he still rides a motorcycle.

Myla and my mom painting with her new paint set. . .

Myla and her new doll house.


The day after Christmas we head to Lyndon's mom's home for more Christmas!

Myla jumped up and down when she discovered that she got a shopping cart!
And Lyndon said he felt the same way when he open his new helicopter though there was no jumping involved.


It was time for dinner and Myla fell asleep on Lyndon's lap. She stayed asleep all through dinner until it was time to leave.