Through Adalie's older sister, I heard that she met a boy at college out in Montana where she was studying. There was interest on both sides. I soon realized that this interest took on the form of commitment when I received an email from Adalie inquiring about available dates for her and AJ's wedding! I was honored that Adalie contacted me as she is a photographer herself. I tried to contain my excitement of shooting her wedding until she confirmed that she wanted me to shoot their wedding in May!!
There were months of long distance. Adalie was living in Montana while AJ living in Washington (the state). They decided they wanted to be closer then a day of travel to see one another. A move was needed. Adalie settled in with a family in Washington, now minutes from AJ. Their love for one another is evident and miles are now not in between them.  I asked AJ to write what is one thing he loves about Adalie. This is what he wrote, "1 Peter 3:4 says "but let your adorning be the hidden person of the heart with the imperishable beauty of a gentle and quite spirit, which in God's sight is very precious." this verse in my mind captures who Adalie is and and because she is very precious in God's sight is was hard to not fall in love with who she is."
Over Christmas Adalie and AJ were in Lancaster and we spent their last afternoon together before they headed back to Washington.  Adalie chose to first meet at Chestnut Hill Cafe in the city. This coffee shop is full of character. If you are local here you should stop bye! After enjoying the warmth inside, we headed outside for some more pictures! If you remember last Wednesday the high was twenty six degrees outside! Adalie and AJ bundled up and walked the blocks of Chestnut Hill together. Adalie and AJ thank you for allowing me to capture you two! I loved my time with the two of you! And I promise it will be warmer in May! Enjoy!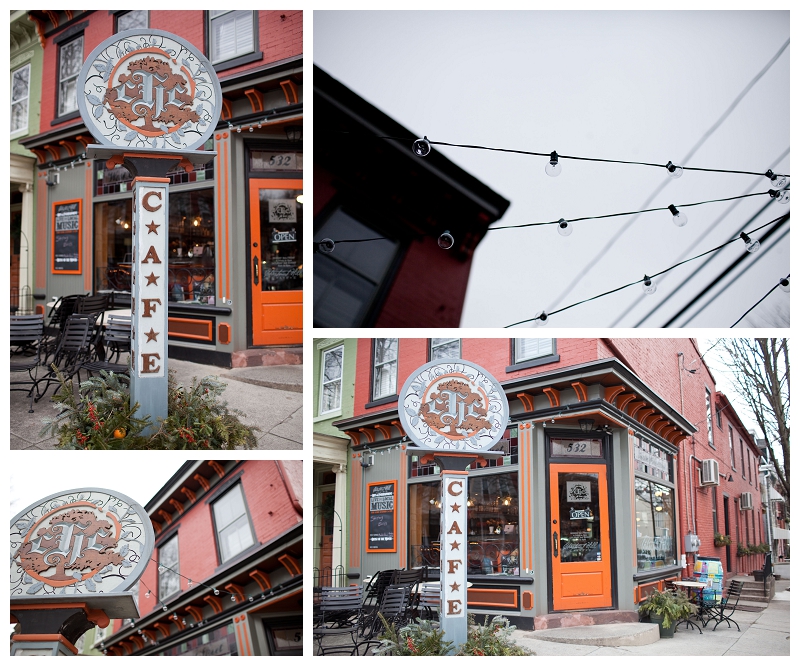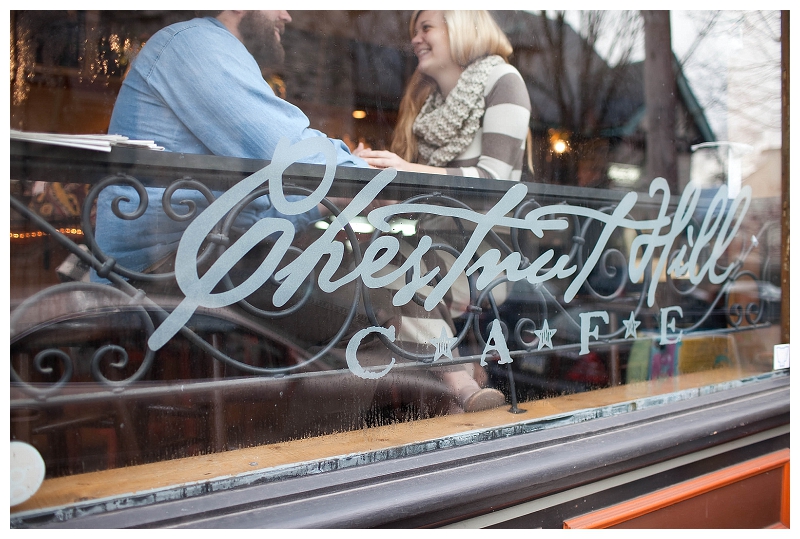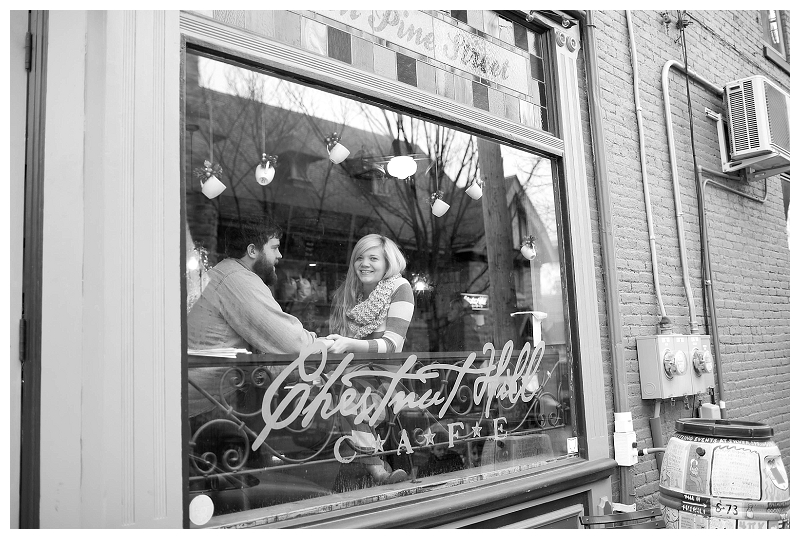 Adalie and AJ did awesome as I was outside giving them hand signals of what to do as I shot!!

I loved this one of you Adalie through the glass!!






AJ you have a great smile despite what you told me!!



a little sweet kiss behind the paper. . .







Above. . .Adalie this is a favorite from the day!!

In the background you can see the cafe!!



I could not delete any one of these three shots, though similar all different!


I love the peacefulness of these pictures of you in AJ's arms!!



I love all the colors going on in these pictures!


love the smiles!!


Above might be my absolute favorite from the day!!! Yes, FAVORITE!!





Adalie brought her Polaroid camera along for their engagement session!


I think the cold did not help the quickness for the film to develop.


love the brick walls and shooting in the city. . .

Adalie you are wearing two of my favorite colors. . .grey and yellow!!



it was freezing out. . .as we finished the shoot AJ threw his hood up and I asked for one more picture!

Adalie your ring is simply elegant!

one last shot outside together at Chestnut Hill Cafe!