I had the honor to work with Charlene Petersen, owner of Cashmere Interior late March to photograph one of her client's home. Charlene's goal is clear when working with her clients. She wants to give them a home that they love. Charlene does this through her ability to hear and know what her clients wants. She is down to earth and listens. Charlene's life and career opportunities have allowed her to travel the world that has given her the ability to select one of a kind pieces that are classic and that are the perfect design for your home. The rooms designed by Charlene are classic, sophisticated, warm and cozy. The perfect combination that makes a home.  I had a wonderful full day of photographing this residence along side of Charlene. The rooms featured below are the study, guest bedroom, and master bedroom. More rooms to come! ENJOY!!!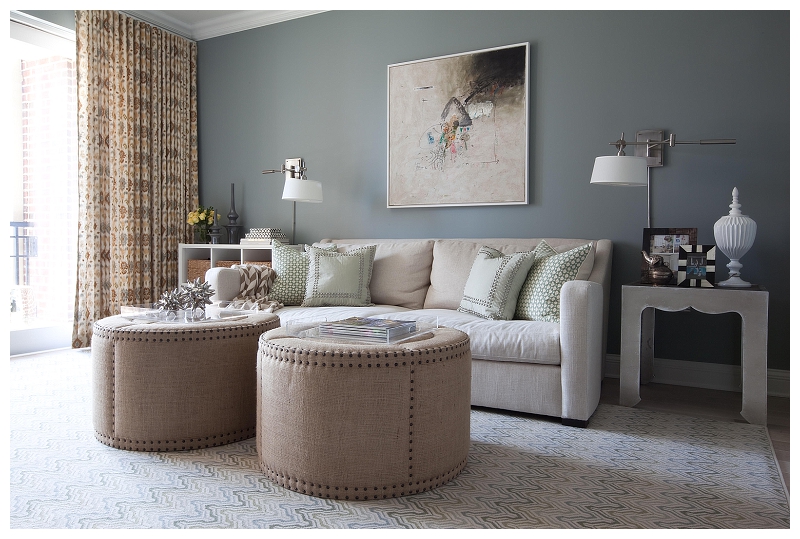 The study is located down the hall from other spaces in the home and has great sunlight.
Charlene wanted this room to be fresh, warm and inviting for the passerby.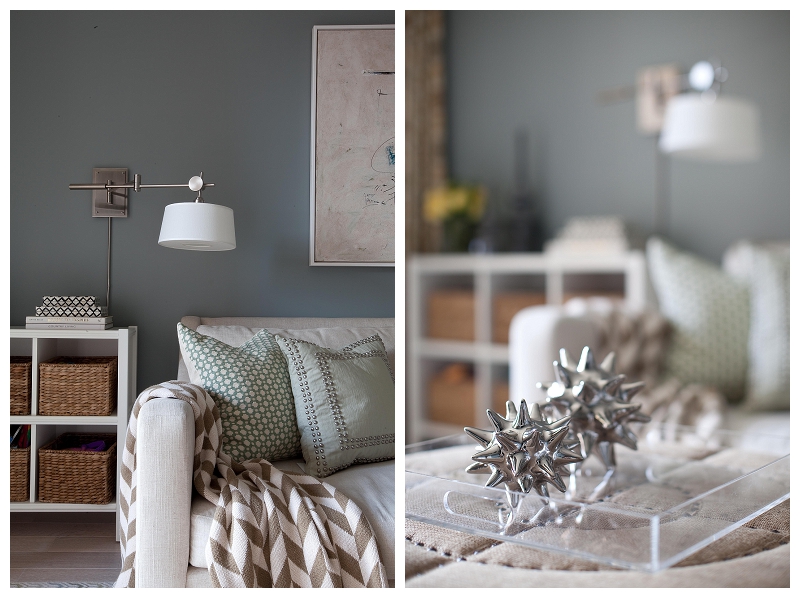 This room painted in Benjamin Moore's Duxbury Gray accomplished this goal.
This color seems to vary from Green, to Gray to Blue, and it's  color that Charlene loves.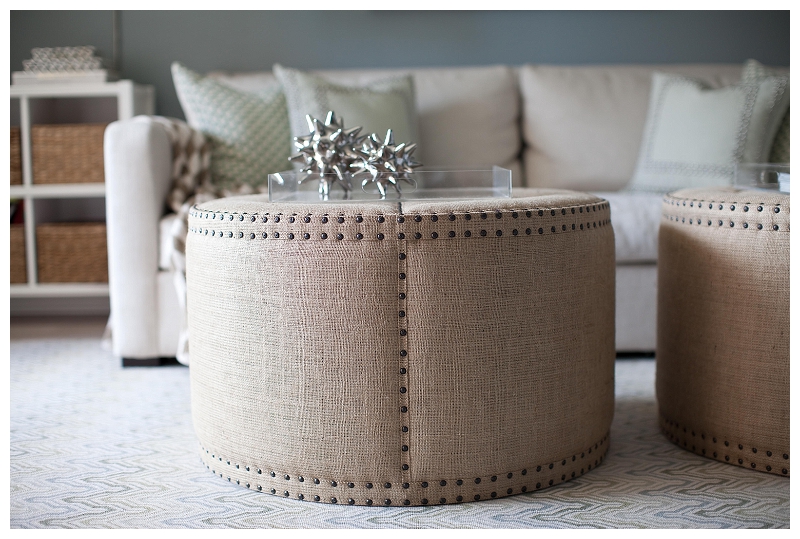 A favorite piece in this room are the burlap ottomans. They are functional as well as keeping the room grounded!

The over sized sofa, geometric rug, and ikat linen drapery completes the warm and yet fun room as a modern family hangout.



A perfect and inviting place to relax together as a family.


The guest bedroom

Again this room is light, warm and inviting for their guest.

The accent color of navy is classic.


I love the curves in the mirrors as well as in the headboard.



The Master Bedroom
(it's a favorite of mine!)

Charlene works along each client to know their desires per room and then creates them.
For the master bedroom there were clear descriptors "ice blue, crystal and silk".
Take a look at each photograph to see how Charlene designed this room to meet her clients desire.

There was one challenge Charlene shared, keeping the design from floating away into a girls only space.
You know there is a man and women sharing the space together.
The limed oak bedside tables gave the right amount of "earth" to anchor the beautiful silk wall paper.



Look at the layers, colors and textures! Beautiful!


You can not help but stare. Here is the crystal in the room, it hangs from above.





The drapery  has a metallic pattern on blue ground.
It is a heavy velvet that adds a needed weight to the room



Charlene Petersen
Cashmere Interior
2201 Old Court Road,
Brooklandville, MD21208
p: 410.878.0043
f: 410.878.0307