It was a small enough campus that Mitch and Amy knew of each other and had mutual friends. During their years at St. Mary's college however their paths never really crossed. Mitch and Amy both left St. Mary's without a clue of what the other person would be doing after graduation. It was not until two mutual friends invited them to go with them to a concert did their paths crossed. This was now four years after graduation. Ever since the night together Amy confessed that they have never left each others side. See it does still happen, love at first sight!
Life started together in Federal Hill in Baltimore with a proposal, a home and a cute English Setter. Together they love the city. And what is a city without baseball? To say that Mitch loves baseball might be an understatement! Mitch recalls laying in bed as a young boy listening to the Oriole's games on the radio. It was only appropriate to at least ask if there was a possibility of shooting their engagement at Camden Yards! We received the answer yes! I must say it was awesome to shoot in a location that was so significant to the city and to Mitch. The first half of Mitch and Amy's engagement session was spent at The Yard and then we took the same path Mitch and Amy walked through Federal Hill neighborhood up to the park where Mitch proposed on one knee to Amy!
Mitch and Amy thank you so much for organizing and planning your engagement session! I loved hanging out in the city with you two capturing all the places you love together! You two were awesome in front of the camera!!! I must also thank Dan for allowing us to shoot at Camden Yards and for giving up his time to allow this amazing shoot to happen! Mitch and Amy I can not wait for you two to become husband and wife in October!!! I will be counting down the months with you! ENJOY!!!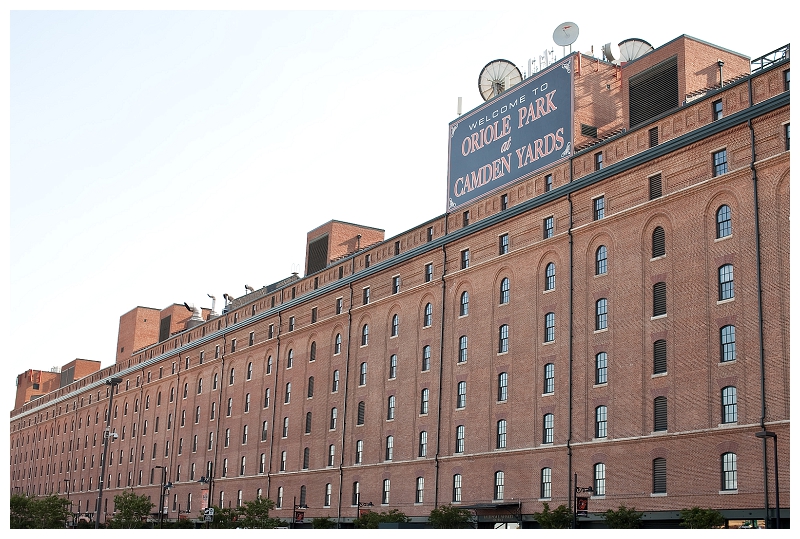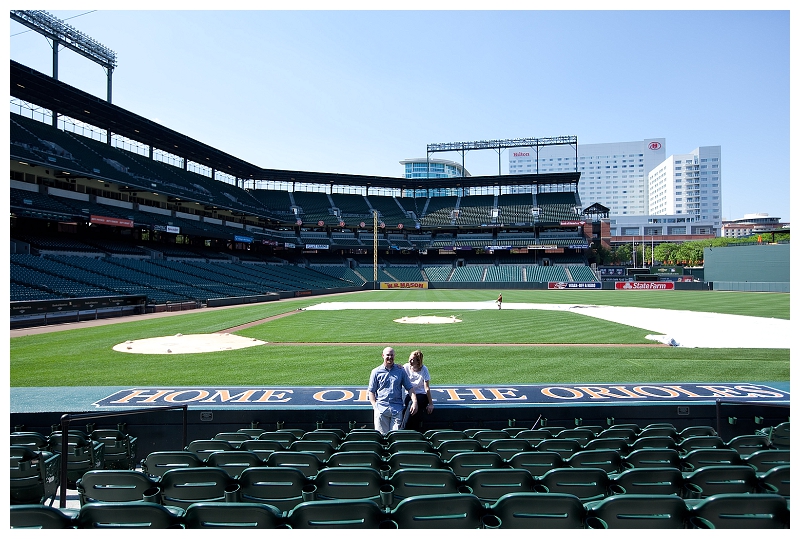 As we walked in there were only a few grounds keepers working on the field! It looked amazing!!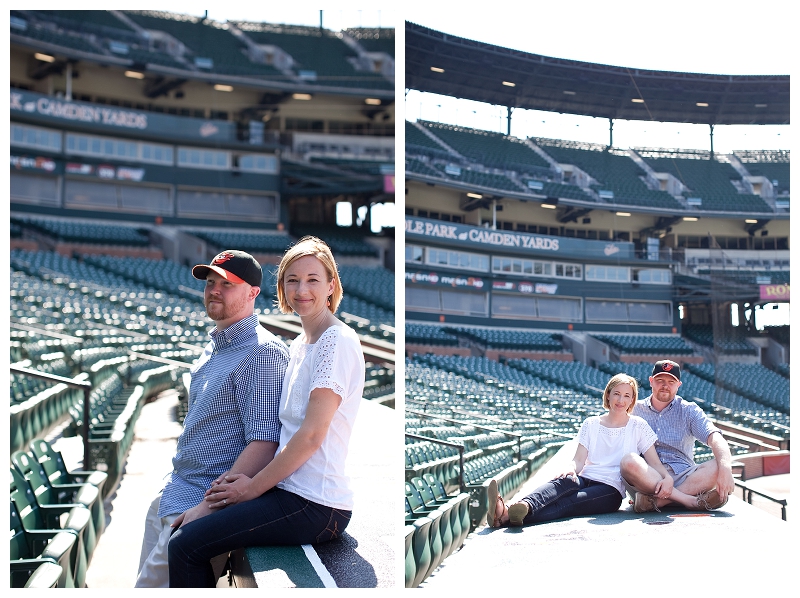 Of course we needed pictures by the dugout!!




Their hats were perfect for the setting and the bright sun!


LOVE it!!!



Can you guess who the number 8 is for?


Amy, I can not pin point the exact reason but I love this photo above of you too!





And then we headed into the dug out!!


Amy was working the dug out and boy does she make it look beautiful!


Mitch-I love your serious face!












Love everything about this picture of you two!!



A sweet kiss in the dugout!






A few more upon leaving! It was so hard to stop shooting!





A quick outfit change and we started the same walk that Mitch and Amy took the day he proposed to her! Abner joined us too!



Now Amy's ring has family history…it was Mitch's great aunt's ring originally and then his mother's engagement ring!

It was right in front of the canon where Mitch got down on one knee and asked Amy to be his wife!!

These two are the sweetest ever together!

I shot the ring on top of the canon.

Heading back down the steps!


The city light was amazing!!!




This might be my favorite of you two!! You fit perfectly with Mitch!!

and some shots down by the water!



OK, so I love these pictures too on the steps!!


And I will end with another favorite!! So hard to choose!