Three months have passed since I last took Kaleb's pictures. Kaleb is nine months old! He is looking more and more like a little boy! When I arrived at Mirjam's home Kaleb was still asleep which was perfect as it gave time for the two of us to catch up! Then it was time to get Kaleb up. Kaleb woke up happy and smiling with his big brown eyes and two little teeth! When you are a mom it can be hard to see the small changes that occur each day, week or month with your child. This is understandable as you are working, managing a home, keeping schedules straight, making sure there are clean clothes to wear, and getting meals on the table. This is what I love to capture; the every day moments that can become hard to remember as you enter the new next stage within months.
Last time Kaleb was sitting up and rocking on all fours. It was days after his last shoot that he learned to crawl. Change happens so fast! Kaleb is now fast too! He was crawling everywhere and pulling himself up to stand! I forgot how fast babies move when they crawl. There is no more sitting in one spot or being still. Mirjam thank you for allowing me to capture Kaleb in your home! I loved my time with the two of you and love seeing how Kaleb is growing up!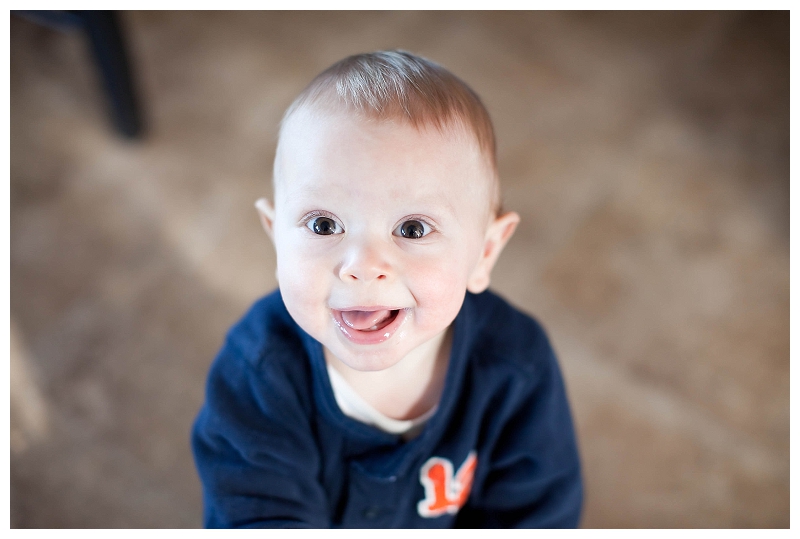 what a smile-right after a nap!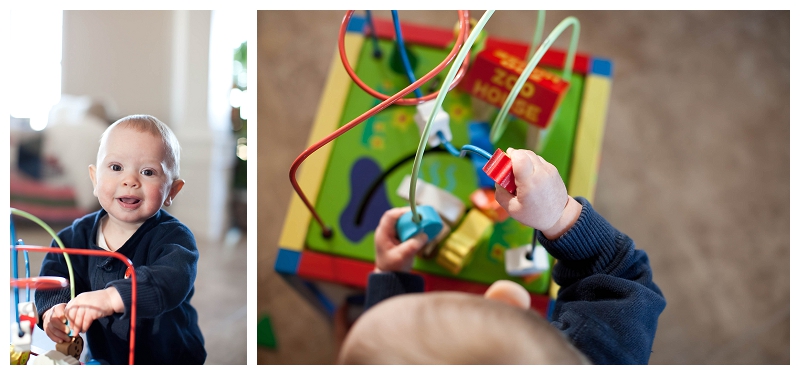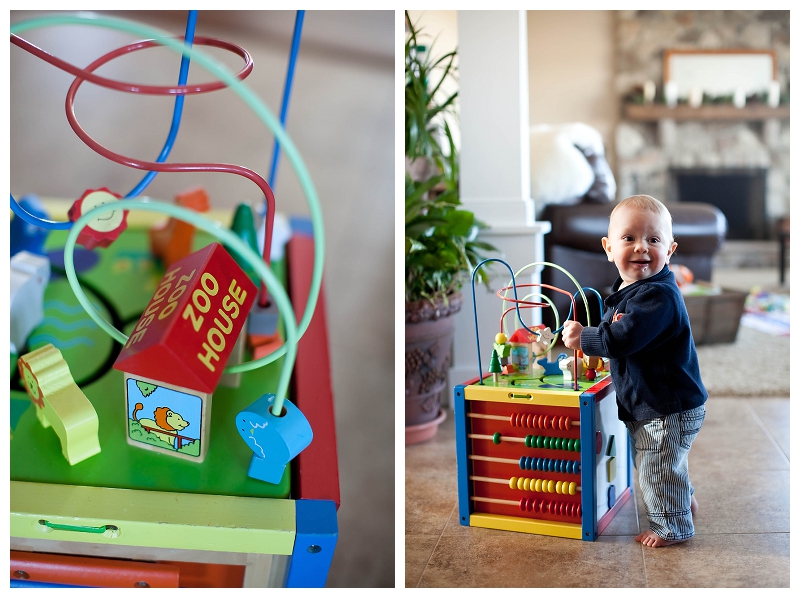 Standing up…on his own!




If you look closely his fingers were moving across the guitar strings to make music.

Remember his first pictures in the chair, click here to see how little he was.




In love with his expressions and smile!!

Time reading with his mama!






Mirjam you are beautiful! and your love for Kaleb is evident!


Kaleb's daddy's is a builder. How appreciate that one of his toys is a tape measure.


And crawling! Mirjam had to hold him back so that I could get ahead of him!





Love his brown eyes!!


Crawling right off the couch with no fear!


Then meal time…





Love his little  lower lip he stuck out after a bite of yogurt!


He is now picking up animal crackers and feeding himself!



I will end with a favorite, bare-feet dangling from the high chair!