This family is dear to my heart. Our friendship started in late 2011 with a wonderful message from Darlene updating me that God had given her a miracle, a baby expected to arrive next July. At the time, I did not know all of their journey but I know that each miracle is a gift of life from God. I was thrilled for them. Our friendship continued as Darlene was open and honest about her journey of waiting for years and the struggle it was. In our infertility journey I had been waiting two years at this point. I quickly found a friend who could understand my thoughts, dreams, desires, and fears. She is a women of faith. Her encouragement, and hope over the next year and half has been steadfast and loving towards me. Darlene's pregnancy gave me hope that God has a plan for me as he did with her family. I have cherished our friendship and the kindness she has shown me.
I was so honored to be able to photograph their family and their love. Elias is now nine months old, about the same length of time Darlene carried him waiting for his arrival. The love she has for her son is evident in her sweet and gentle disposition towards him and the smile that never seems to leave her face. As she waited for her own Darlene would often babysit and serve other mother's with their children. She shared the best part of being a mother is that she does not have to leave. Elias is hers to keep.
We headed out into the outdoors where they love to spend time together as a family. I might say it was the most perfect warm bright spring evening. They were awesome to follow me on a trail that was much longer then I had  expected. It was worth the photographs under the tall tall trees. I left our time together encouraged listening how Darlene is loving motherhood and her fast growing little son. ENJOY!!!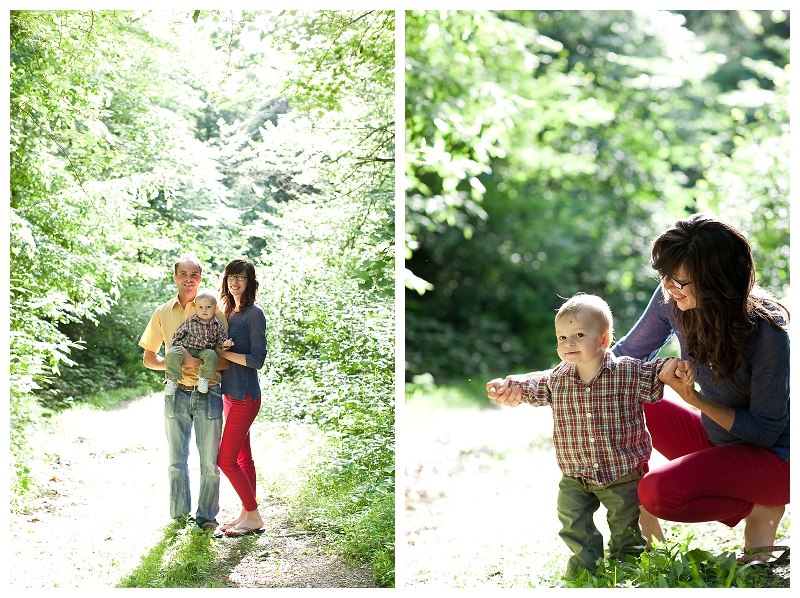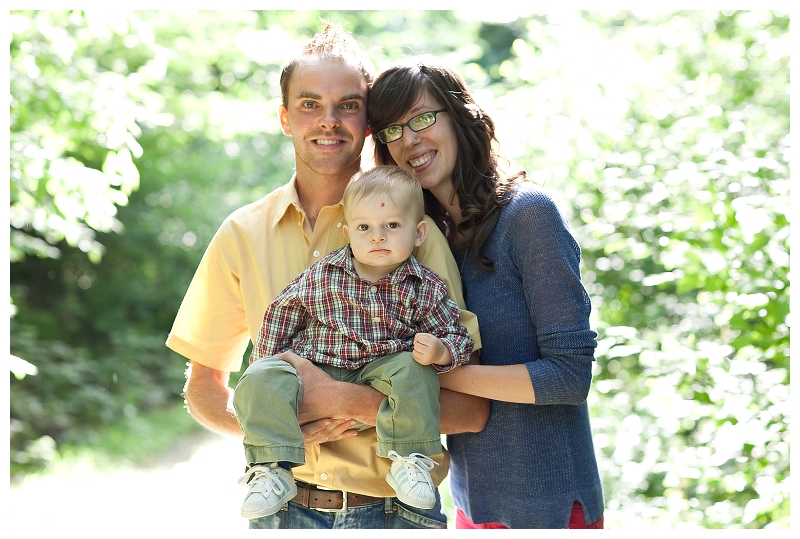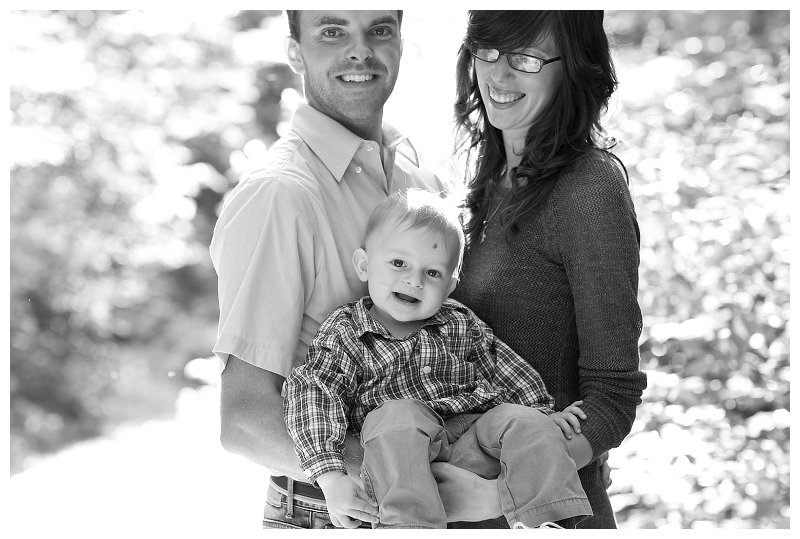 the canopy of trees was beautiful!






there is another smile…showing his three little teeth.






and in about two seconds that rock was in his mouth.


Mama's kisses.


his little hand holding on. melt my heart.




this book is read each day before nap time and he seemed to love all the sounds.