Ready for part two of this beautiful Baltimore home? I walked into this room and as I always do I pause. My eyes wander about the room seeing the color, the details, patterns, and the light. This is room is layered with beauty and splendor that Jackie designed. The client wanted to create a room for their guest and I believe that any guest staying here will feel the beauty of the room from the moment they step in. Jackie described the deep teal Chinosserie Wallcovering as the crown jewel of this guest room. It wraps the room on all four sides. All the textiles that are in the room are monochromatic yet with patterns and textures. The drapery, chairs, bedding are creams, ivory silk and linens. Better than a room at a fine hotel, the elegant upholstered bed, custom made by Mitchell Yanosky. It is sized to fix a queen mattress that the client purchased from their favorite resort in Asheville, North Carolina where they travel to several times a year. Would you want to be a guest here? I surely would! Enjoy!!!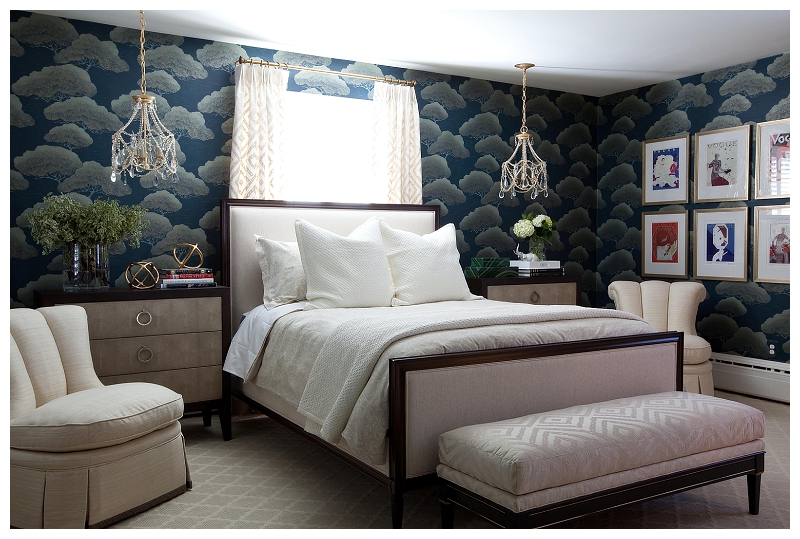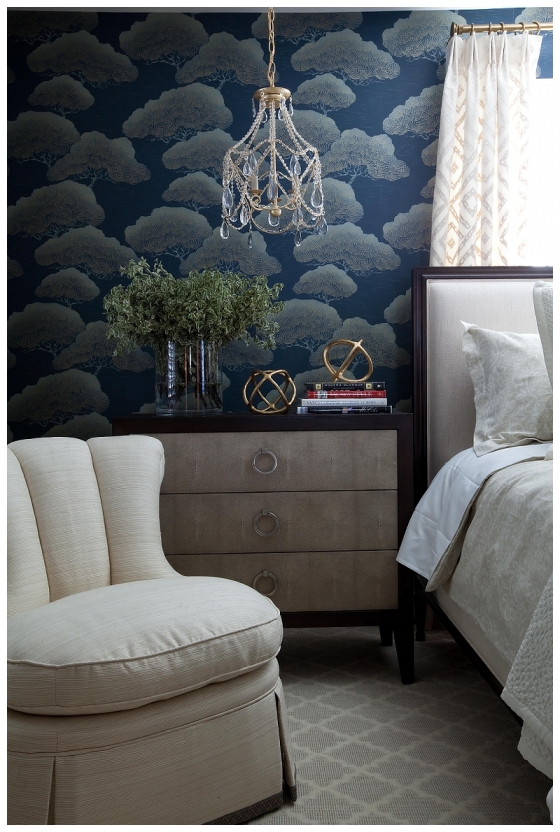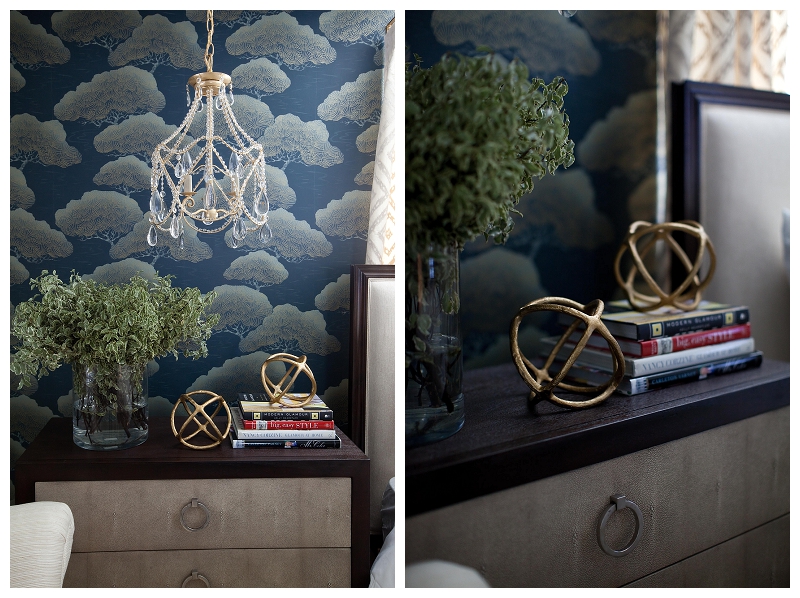 Attached to the guest room is the bathroom. Jackie's client knew exactly what she wanted: a crisp, clean and glamorous space.
This is exactly what Jackie designed. The dressy tile is ming green marble, Thassos granite
and peridot green glass accent tile. The fixtures are polished chrome and the walls are adorned with metalic platinum wallcovering.