I am excited to share with you this Harbor East Residence designed by senior designer Jackie Bayer of Amanda Austin Interiors. This was my first project that I worked along side of Jackie to photograph a completed residence she designed beautifully. We worked from one room to the next to capture all the details and layers designed selectively for her client. It amazes me how each room is full of details, layers that compliment one another and that ultimately create unity in a space that reflect Jackie's client desires and style.
Jackie kindly shared with me all the details and thoughts that went into each space in this residence. I truly appreciate the details that go into each space as I know there are hours of pulling inspiration, selecting the fabrics and colors, and purchasing the perfect pieces.  All these things when express can help you appreciate the importance of the smallest detail in each photograph. It is in the details that make a space complete. So when you look at each photo, pause and see the smallest detail. Again, thank you Jackie for allowing me to photograph your design work! Here is part one. Enjoy!!!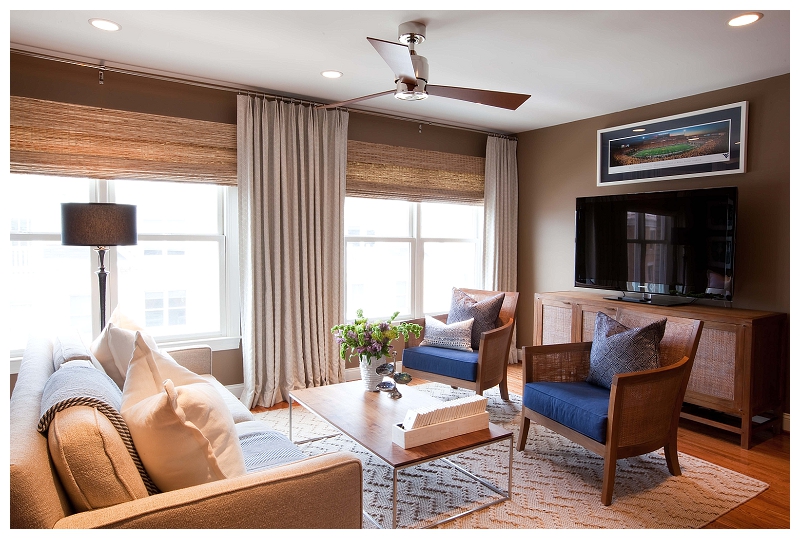 The Media Room:
This room was made for football season as Jackie's clients are sports fanatics.
Family and friends often share this space to enjoy the games.
There is a full custom bar with limestone countertops, glass tile, and walnut cabinetry that houses a kegerator for game days.
Jackie designed this room to be casual enough for watching sports, and yet stylish since it is their second family room.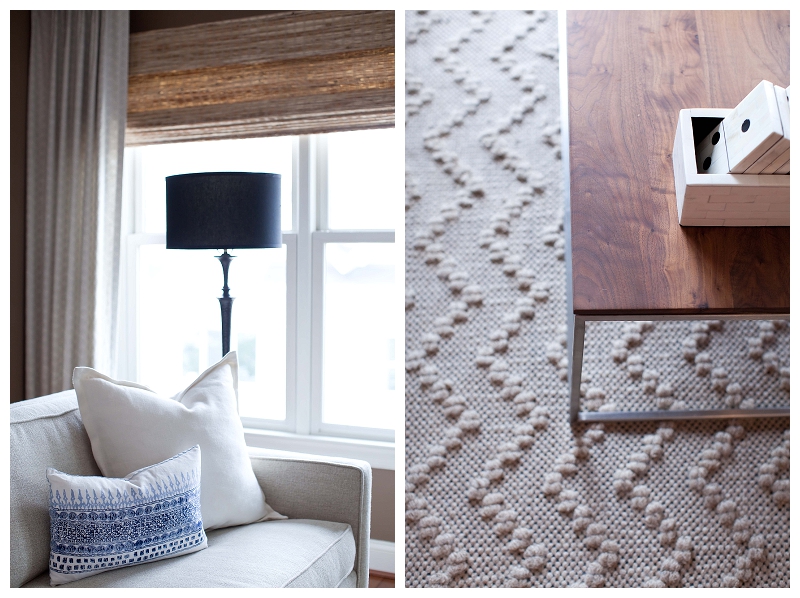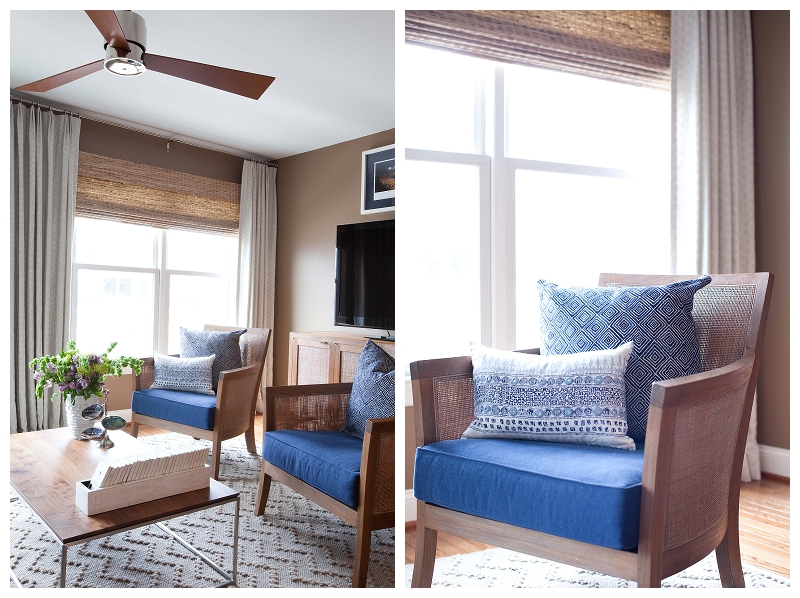 Master Bedroom:
Neutral colors layer this room creating a soft, warm, and cozy feeling.
It is a quiet space with the hints of the traditional taste of Jackie's clients.
The the creamy linen drapery around the windows frames the view of the water from this view subtly so the view stands out.








The Master Bathroom:
Jackie describes the master bathroom as a "continuations of the Master Bedroom, a neutral room with
layers of texture: river rock, natural tile, organic adornments all tied together by a custom vanity with all of the conveniences desired. "





The Guest Room:
This rooms that has a view of the Inner Harbor and is one of the only rooms with a deep paint color.
The deep navy and crisp white are a perfect combination.





The Study:
This spaces double as a playroom for the client's daughter as well as a workstation for the client.
This room easily handles the art and crafts.
Yet it is the custom book cases and sophisticated leather chair and ottoman that create a tidy and tailored style.

Amanda Austin Interiors
1020 S. Charles Street
Baltimore, MD 21230
p. 443.759.6177
f. 443.627.8361
Senior Designer: Jackie Bayer
jackie@amandaaustininteriors.com
Stay Connected with AAI: