In the world of photography there are four letters that have been tugging on my heart for several years. It's FILM. Yes, as you have read my journey as it started in 2009 I entered the digital world of photography. I was learning how to shoot in manual and what aperture and shutter speed meant. I was searching other photographer's blogs and leaning anything I could. A year later I began to find myself attracted to certain images, only to discover that the photographer was shooting film. The soft pastel colors and the warm light of each image was beautiful.  August of 2010 (remember I like dates and numbers) I read Jill Thomas blog post. It was her blog post about her experience at the Film Is Not Dead workshop by Jonathan Canlas. Jill Thomas wrote, "I'm not saying shoot film (well I am but you don't have to), but I am saying try it out."
This is when the desire to learn film was planted.  I bookmarked the page for a later date and shared this new desire with Lyndon. In August of 2010, my business had only been offical for a month and there was a lot of work to do. Learning film was not on the list. Now almost two more years later this desire to learn is still here. It can be overwhelming where to start so I went back to my bookmark and purchase Jonathan Canlas book early this month. He goes through the basics, and shares openly what film and camera equipment he uses. I'm about half way through this book. I am also in the middle of reading several film photographer's books: Jose Villa, and Elizabeth Messina. And this month my mom gave me her AE-1 canon 35mm film camera!!! I am so excited to test it out with the film recommendations by Jonathan Canlas and try it out!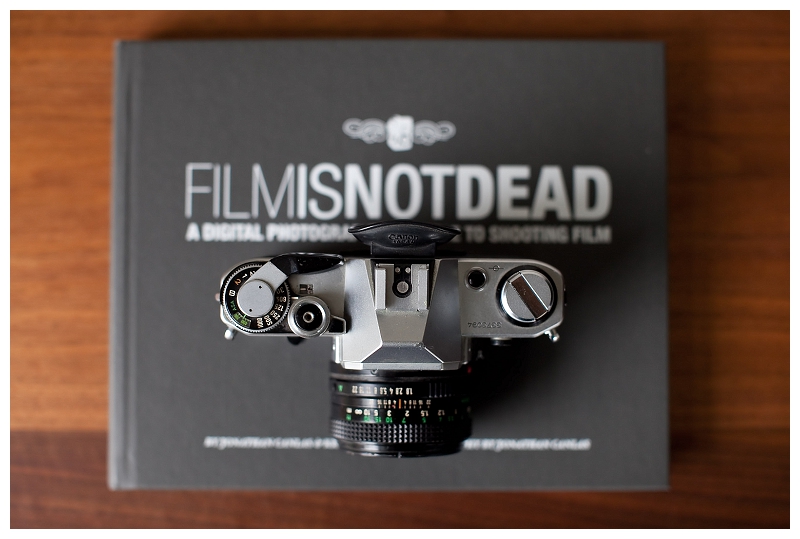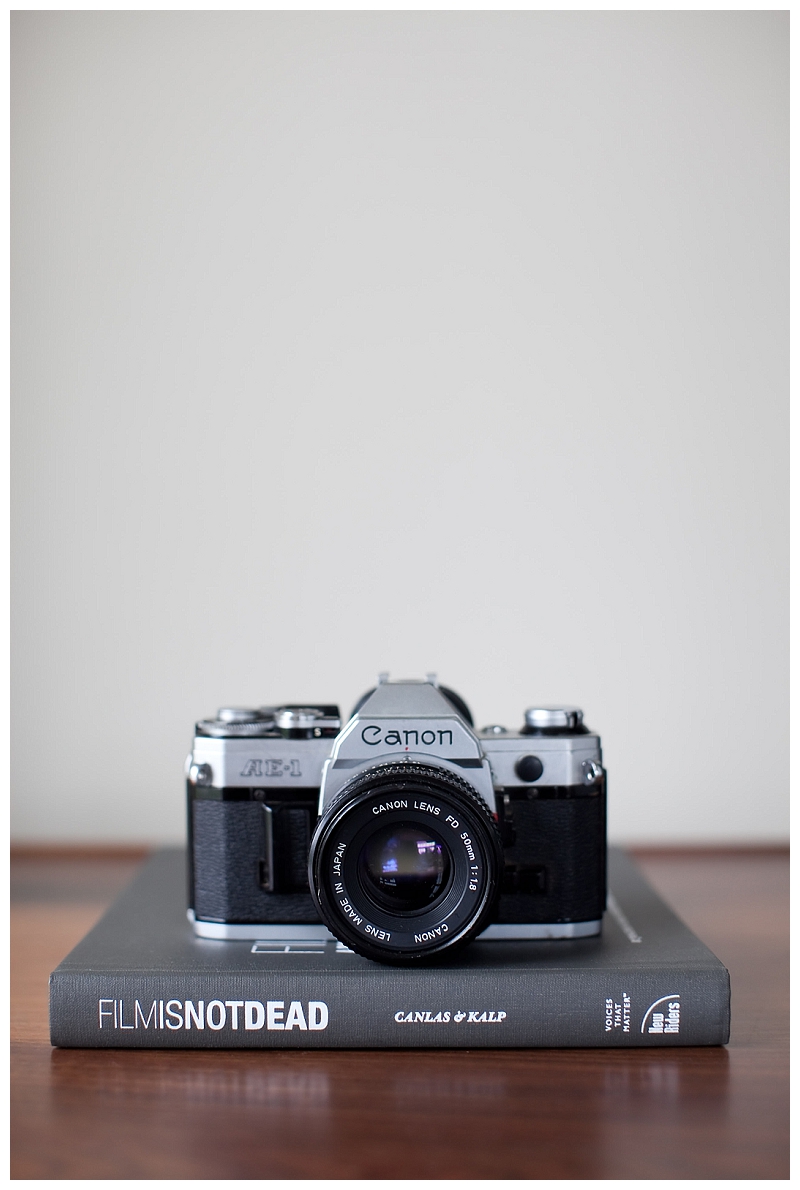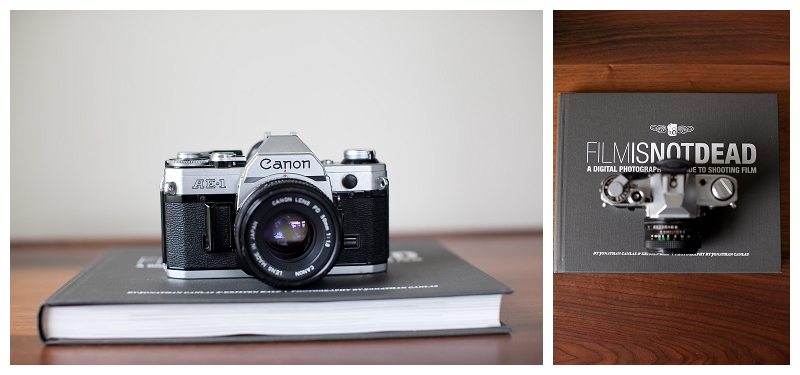 and a picture of me first shooting with the Canon AE-1 while at my parents home several weekends ago!
(thanks Mary to taking this picture!)

While we were at my parents house several weekends ago we went through bins of old family photos! I loved it!!
Here are two favorite that my mom took of me when I was little.